HENRY P. KENDALL FOUNDATION
When the Henry P. Kendall Foundation refocused its grantmaking to create a sustainable food system for New England, it wanted a fresh website and visual identity to re-introduce itself to the community.
Designed and developed at Hairpin Communications.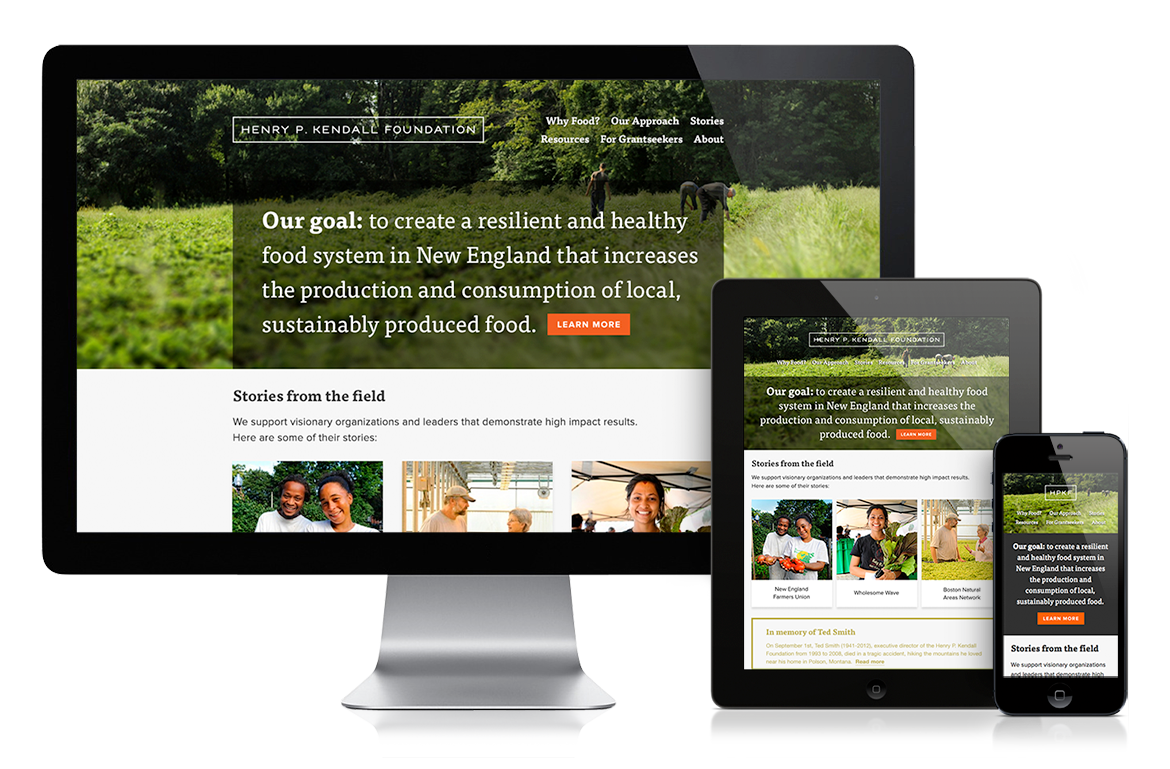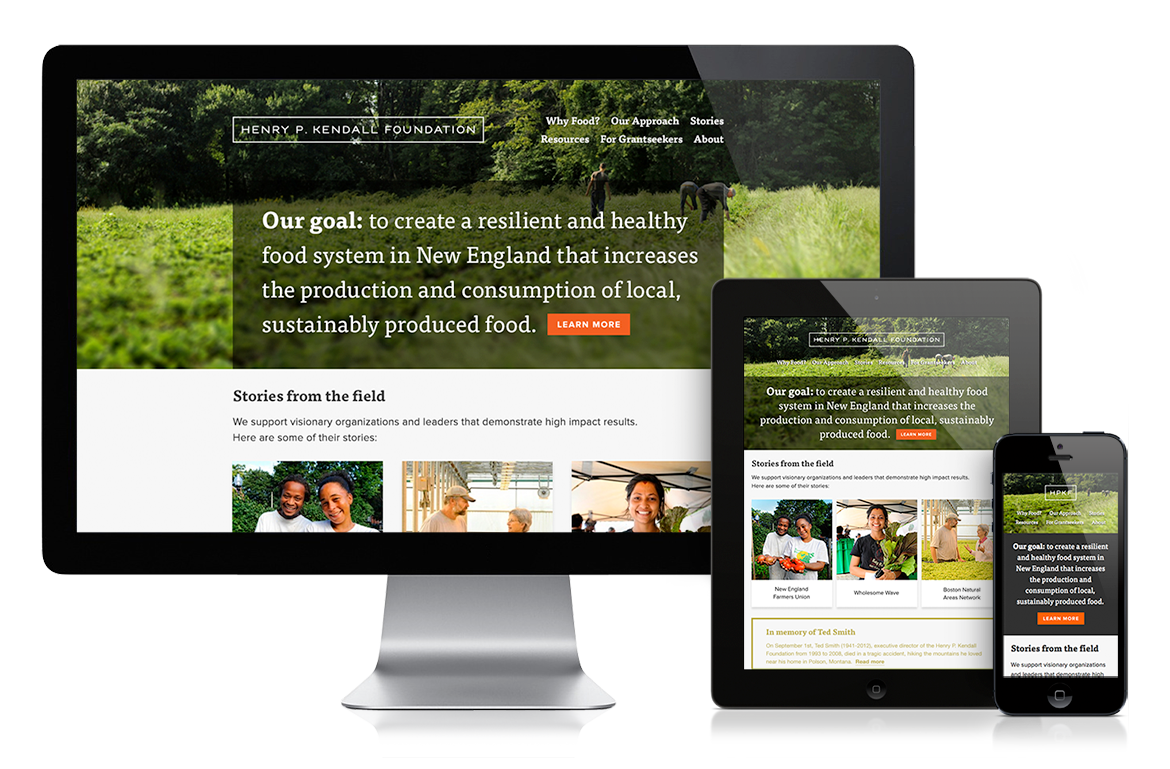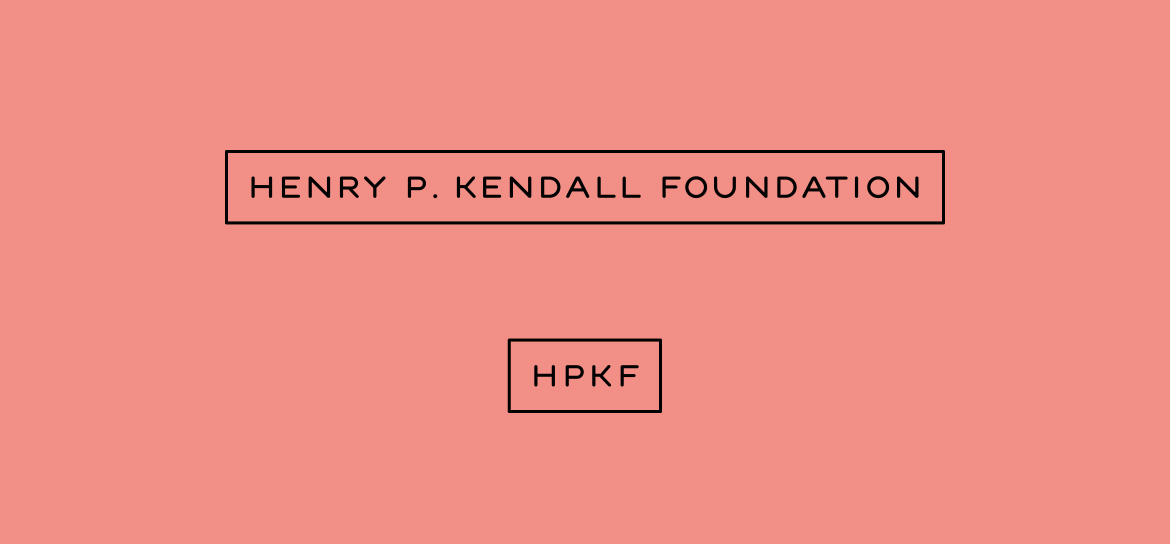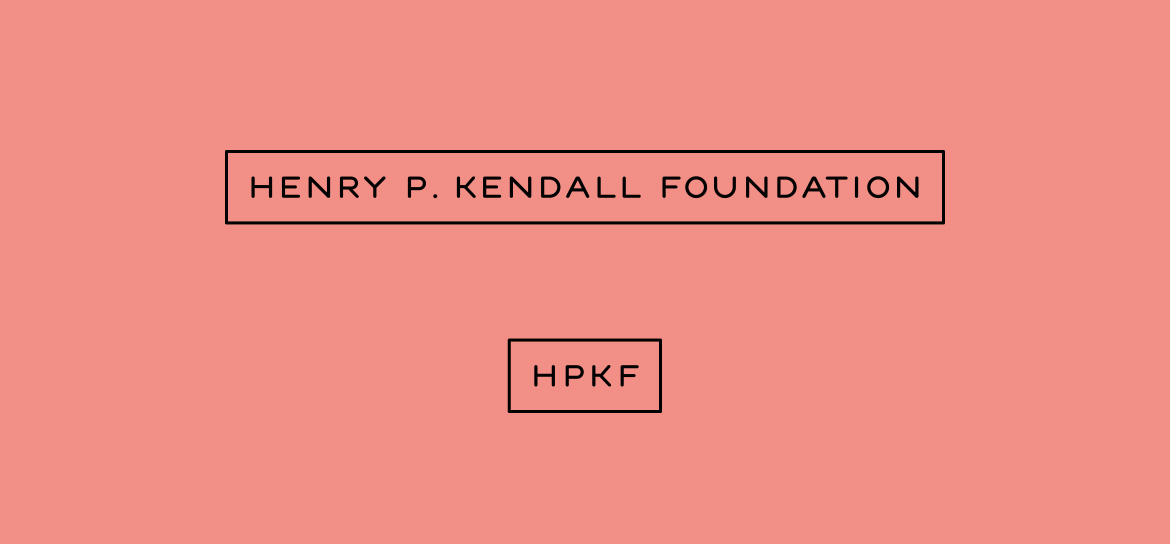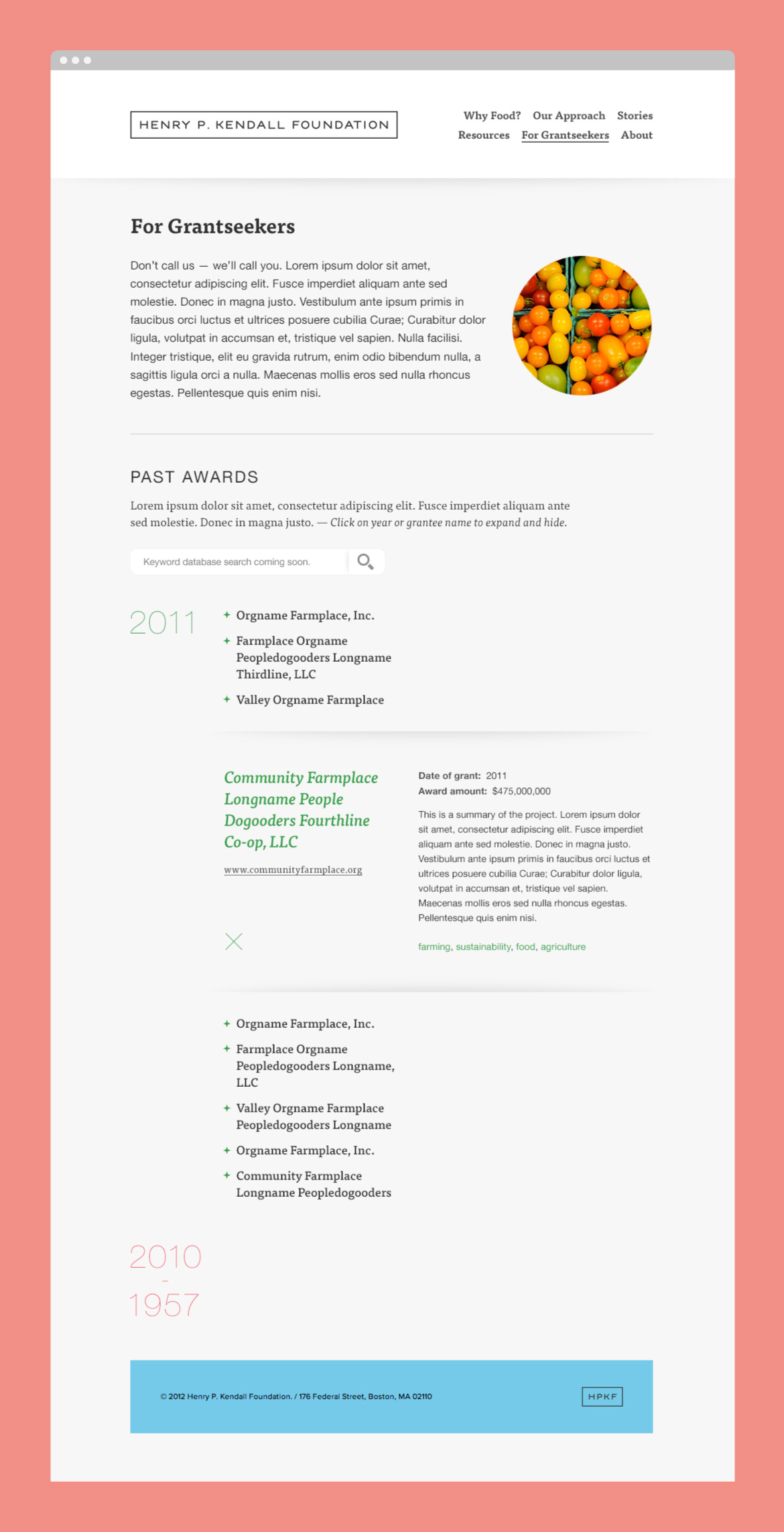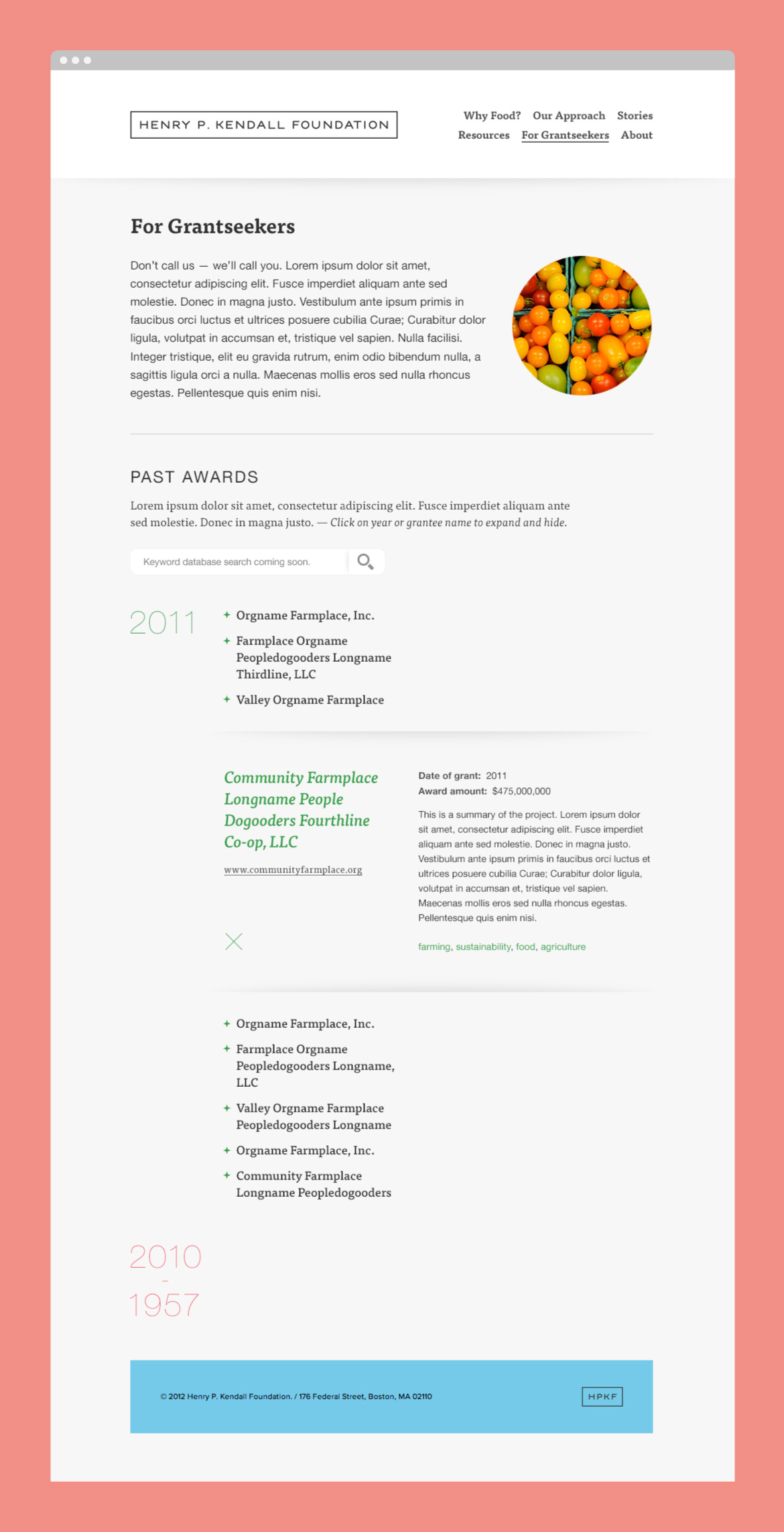 ANDREW ZOLLI
Andrew Zolli is an author, futurist, social entrepreneur (founder of PopTech), and full-time fan of innovation. He asks people to think differently about how their work can change the world, making him a major force for positive change. We created a visual identity and responsive website that can keep up with him — and a separate website for the release of his book.
Designed and developed at Hairpin Communications.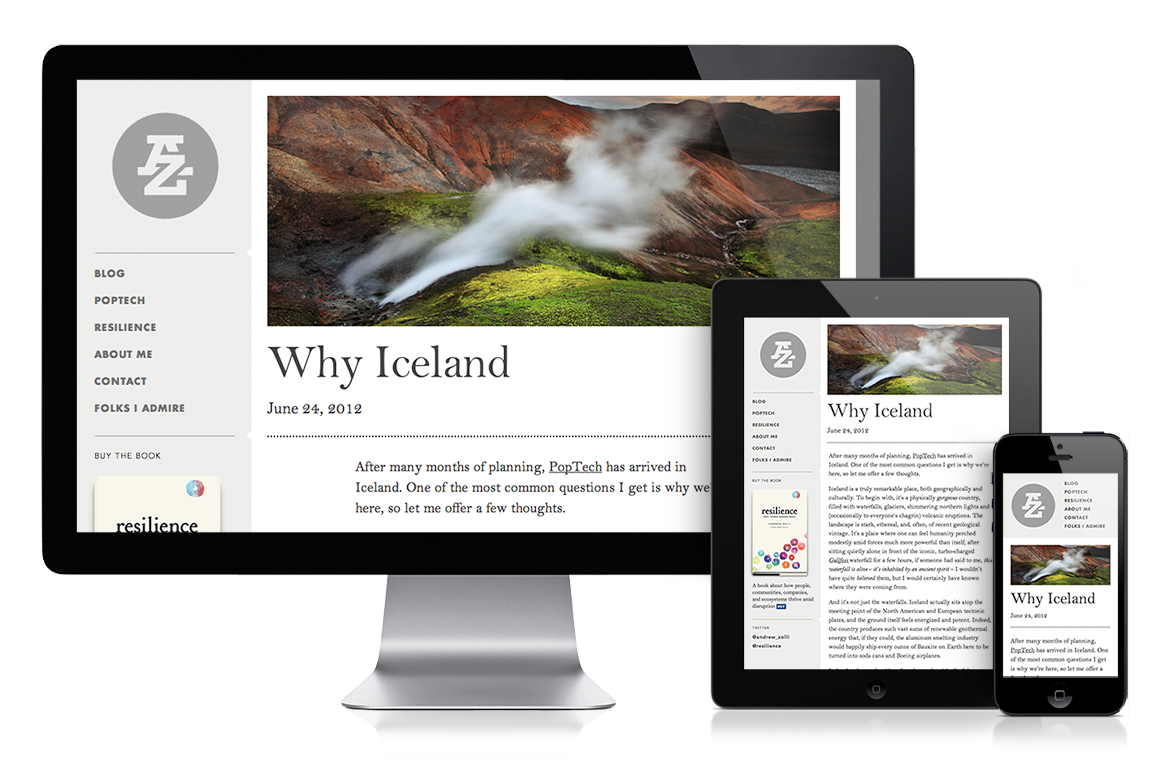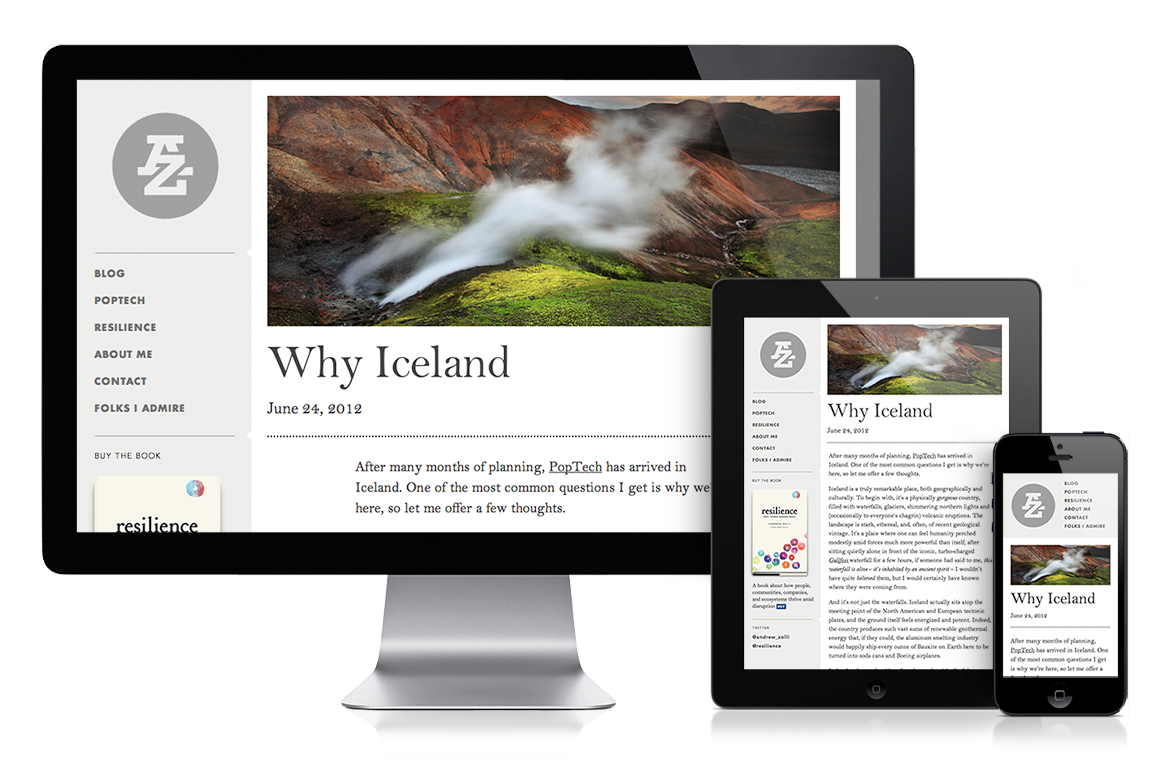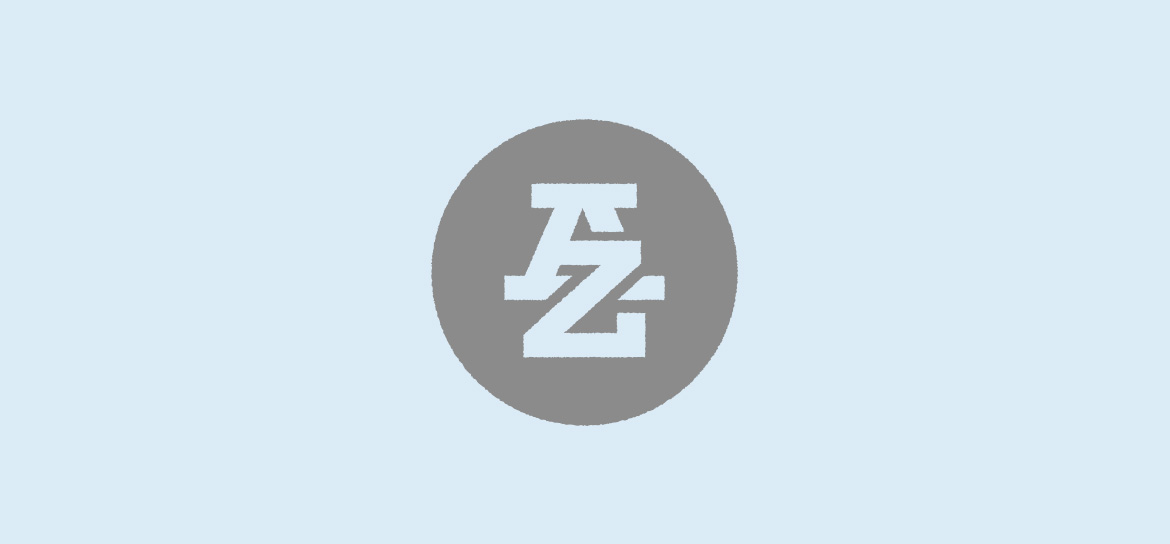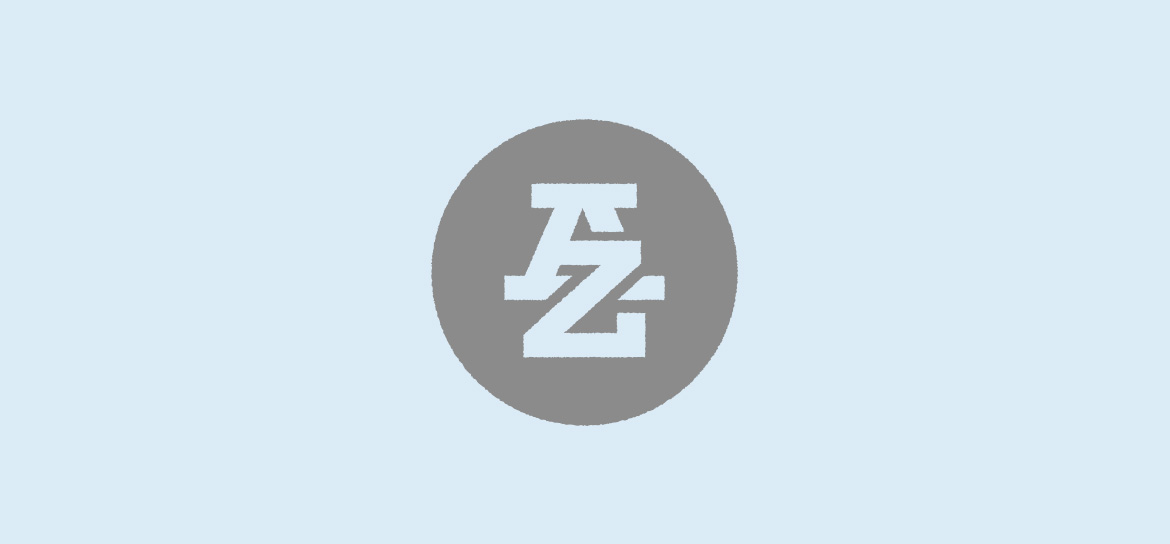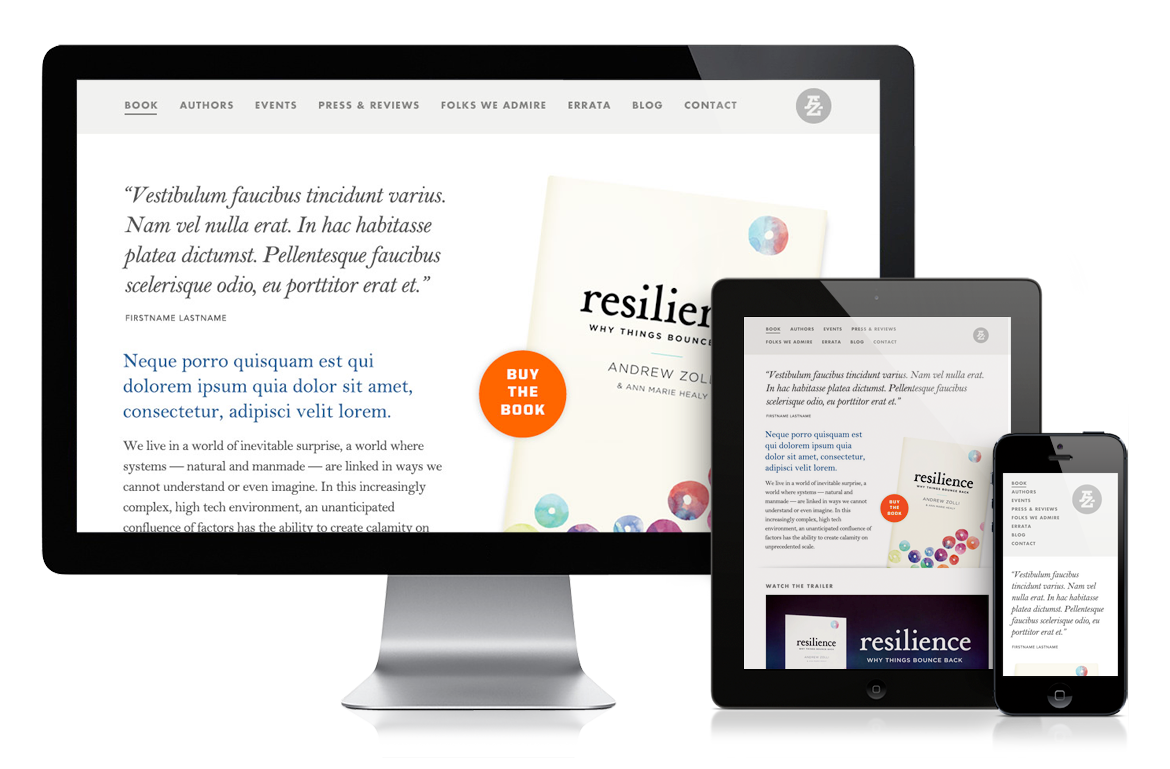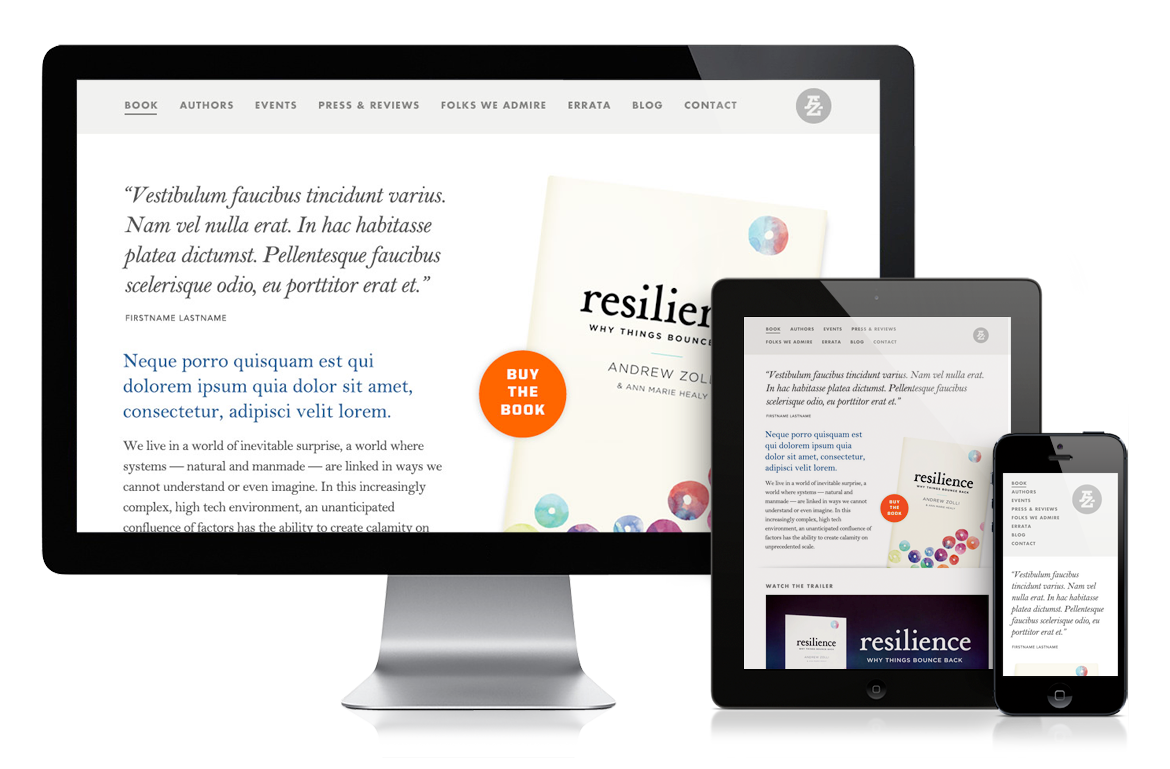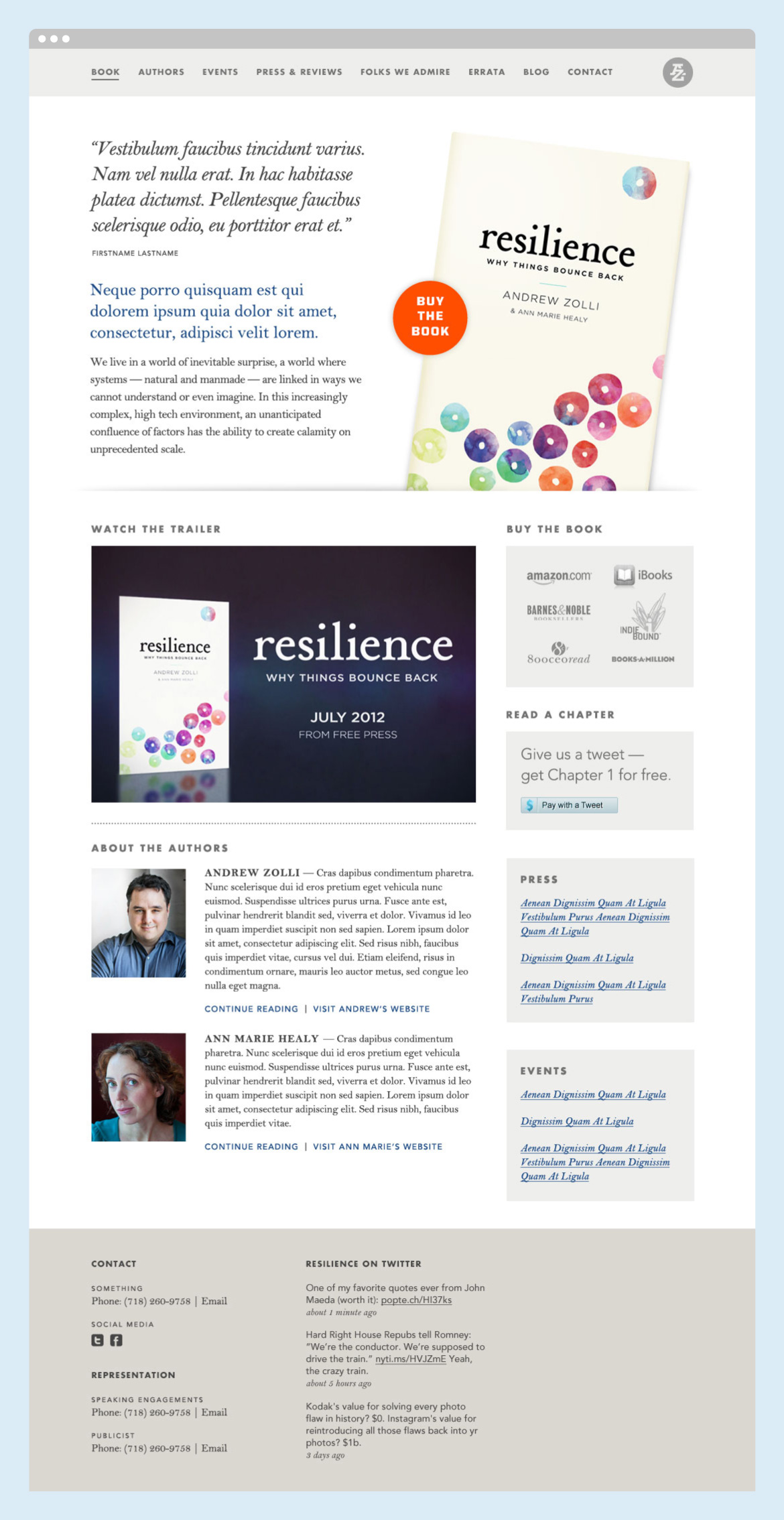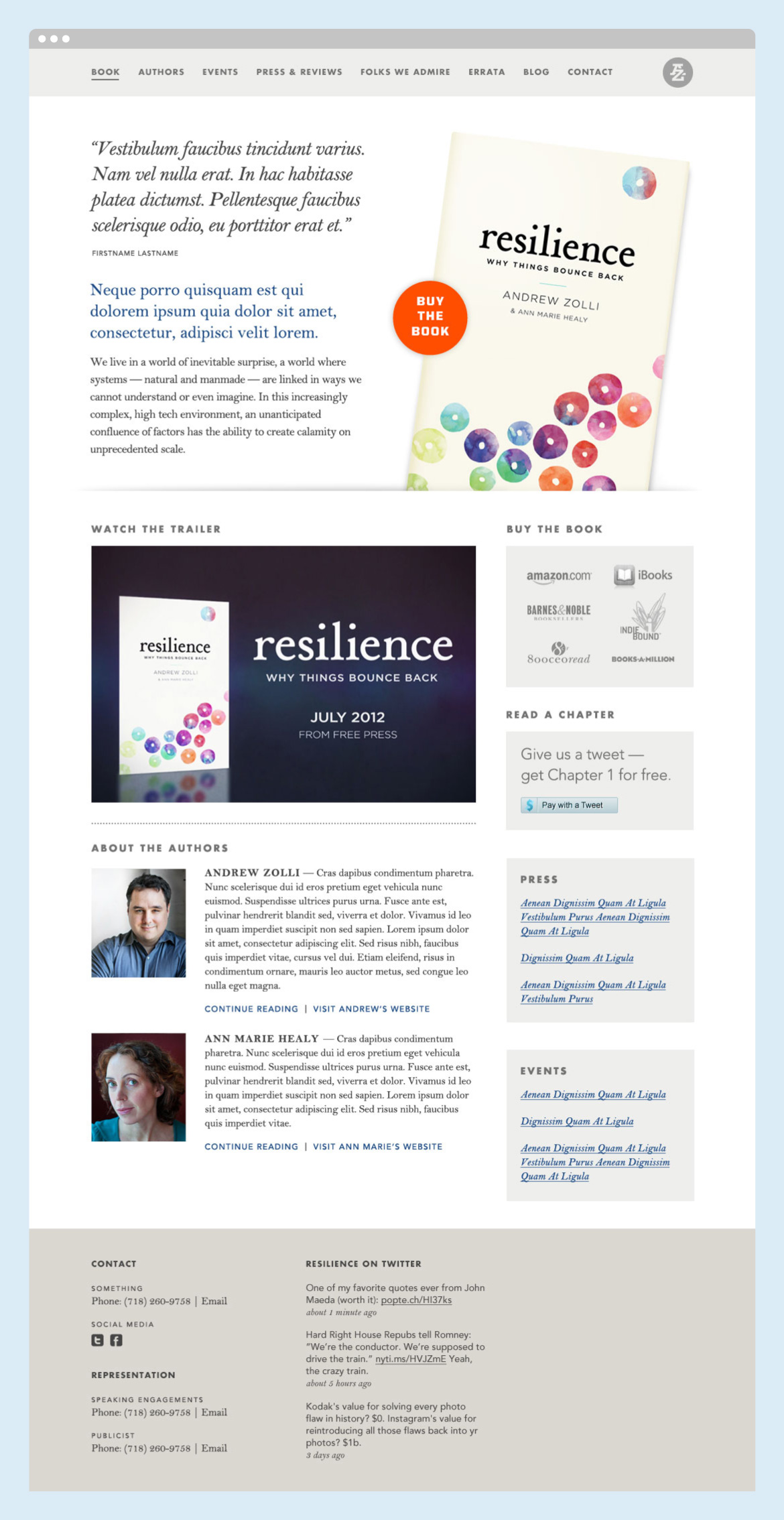 ESPRESSO MOVERS
Brooklyn-based moving company, Espresso Movers, wanted a way to stand out from the competition and simplify the pricing process. I designed a visual identity, print collateral and dead-simple responsive website to meet their needs.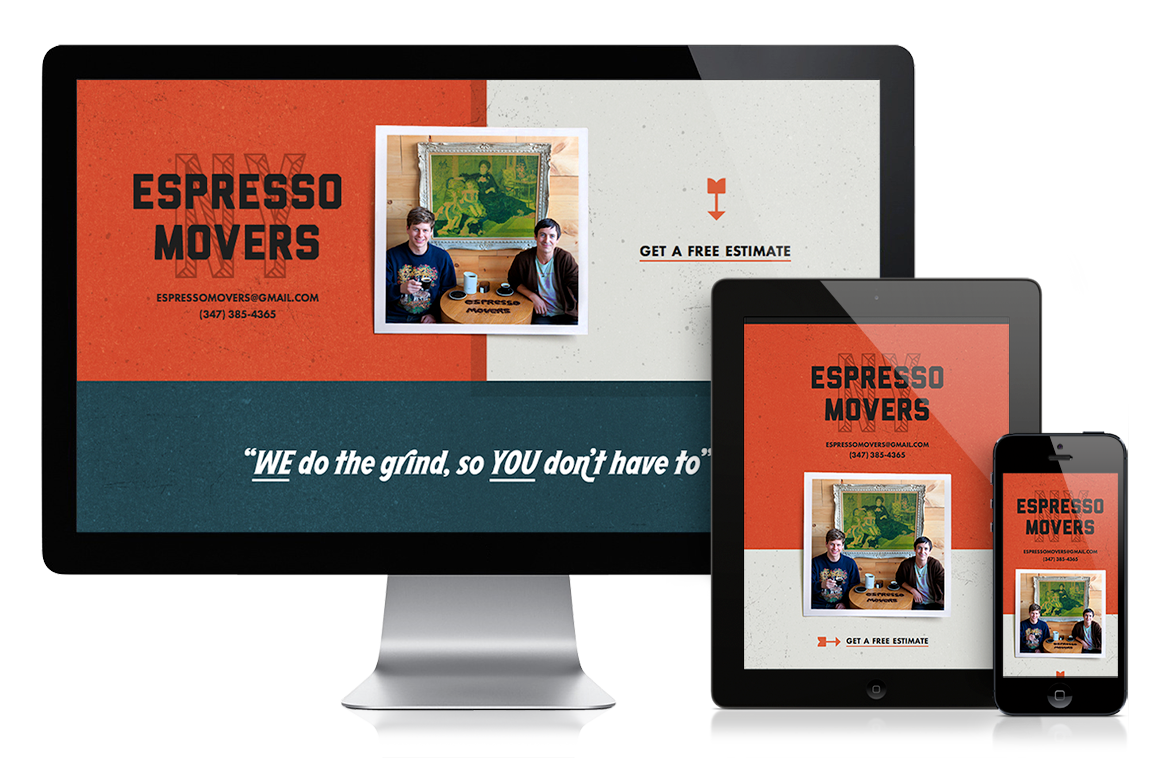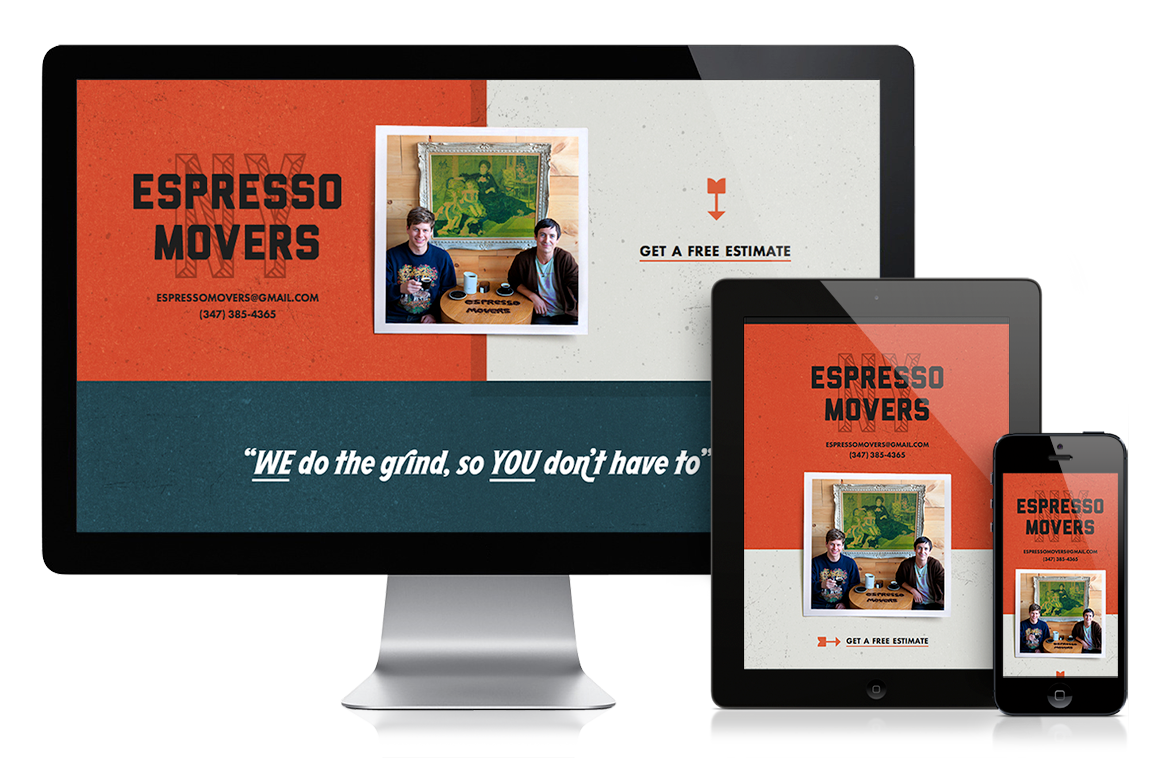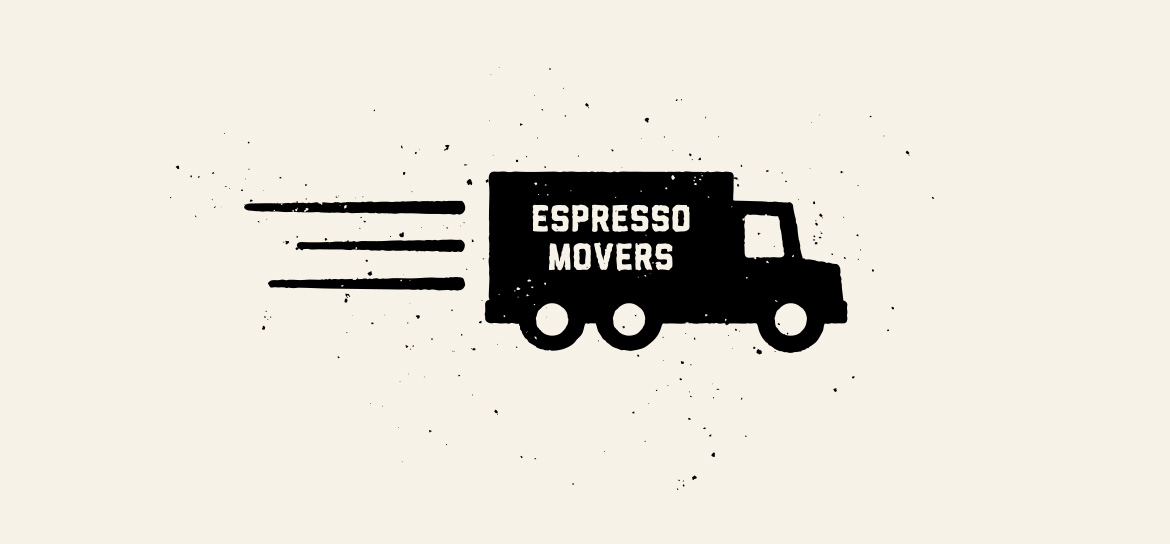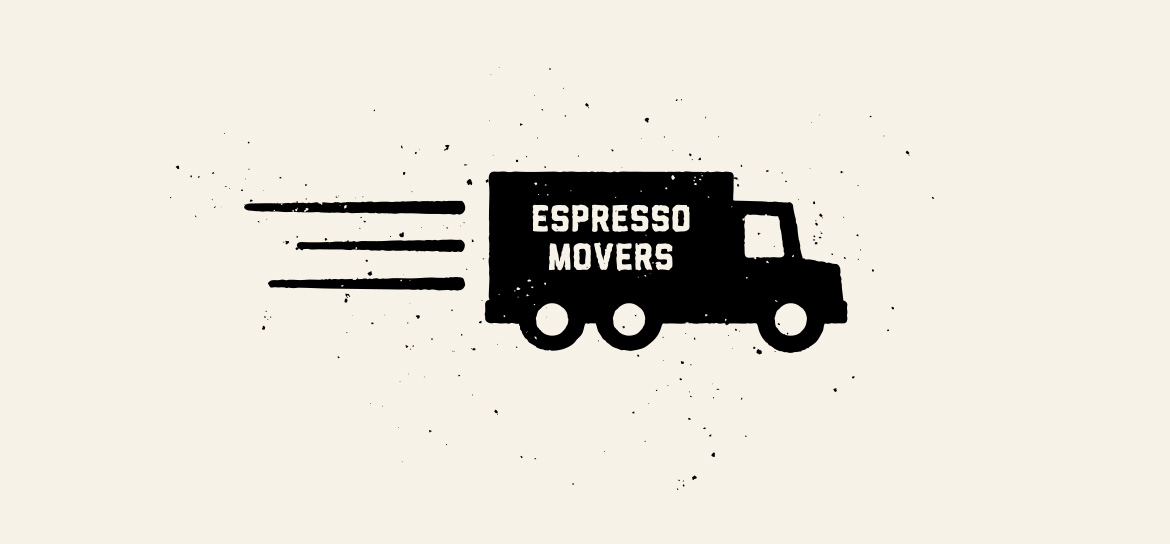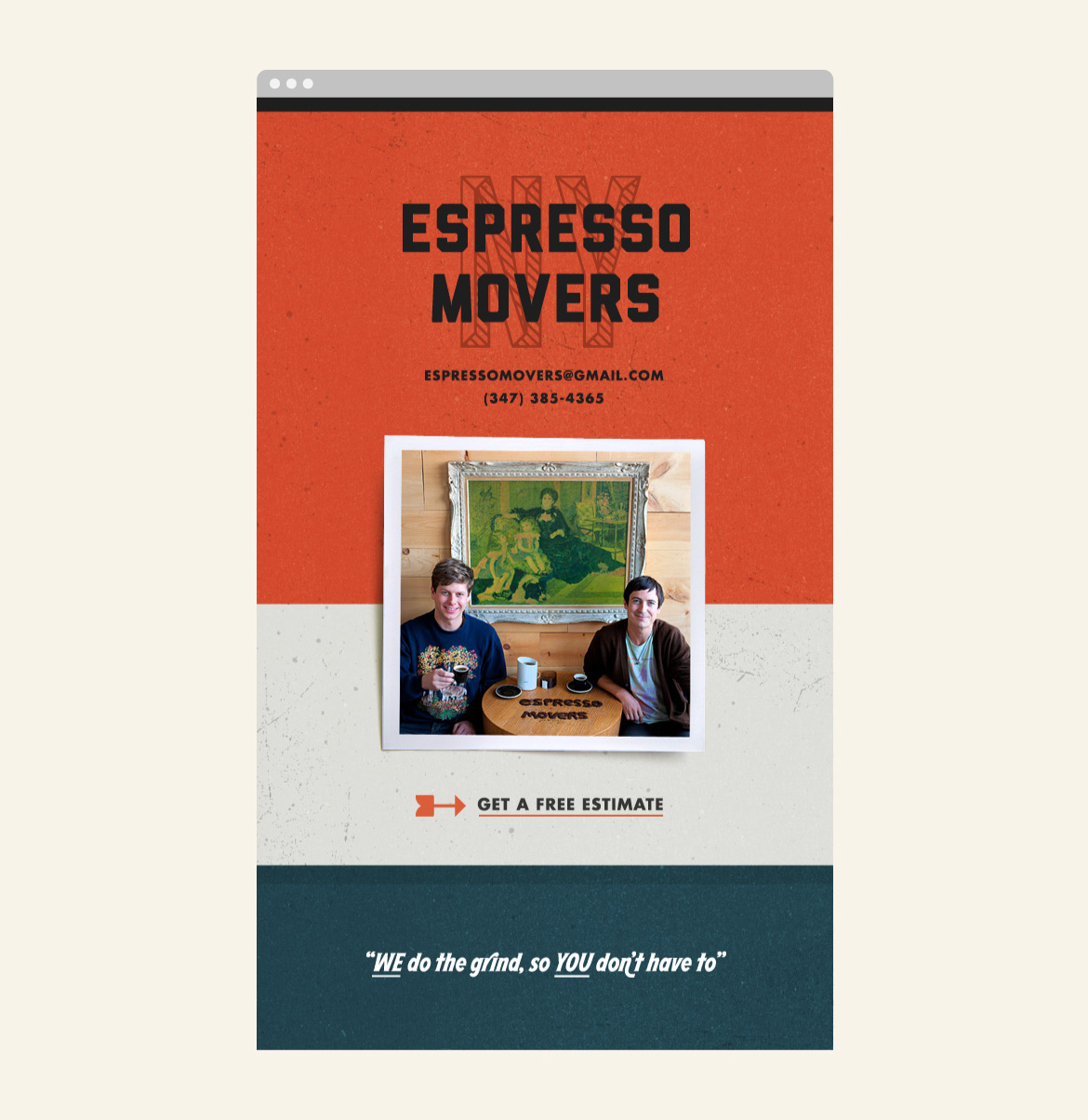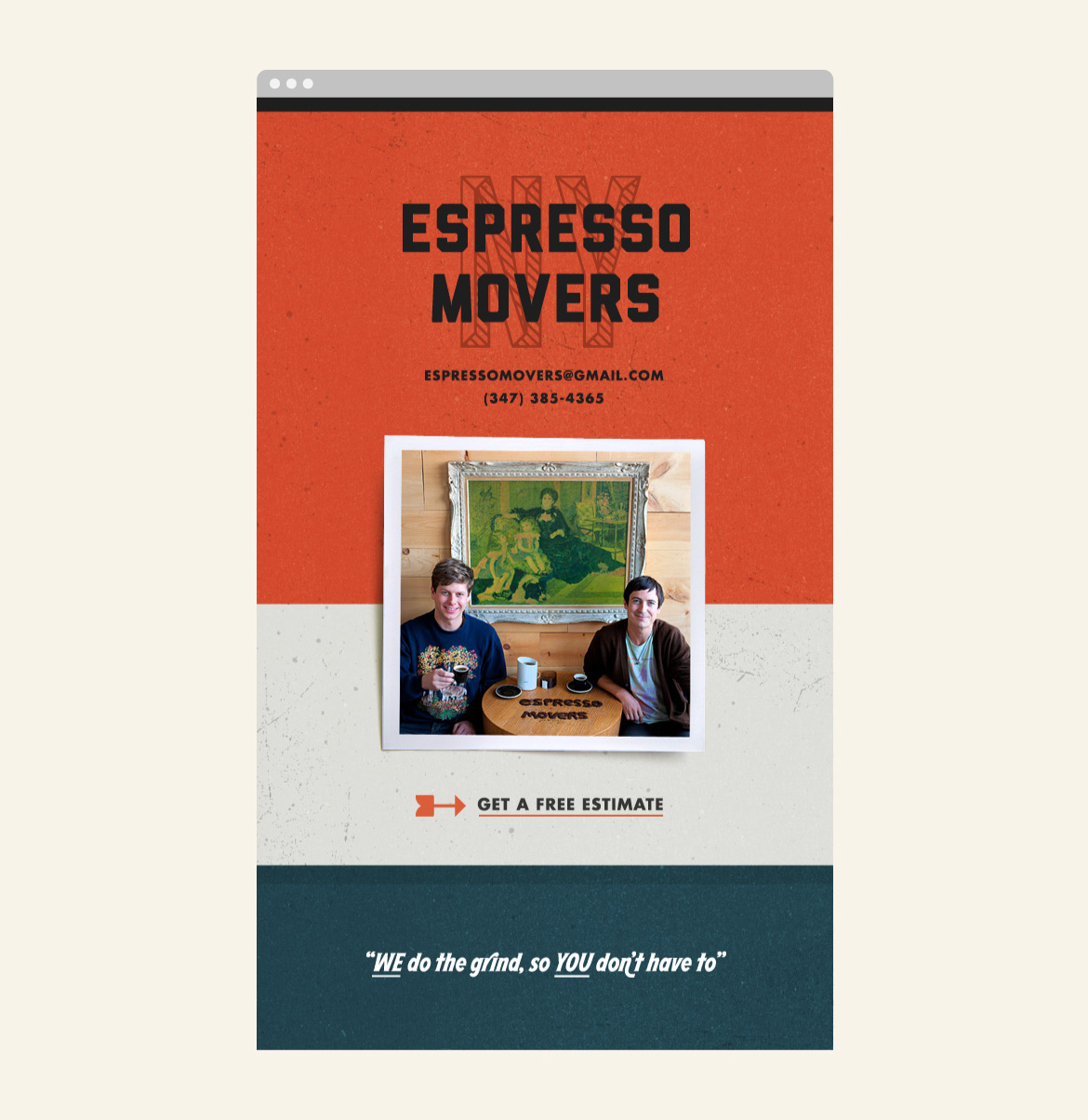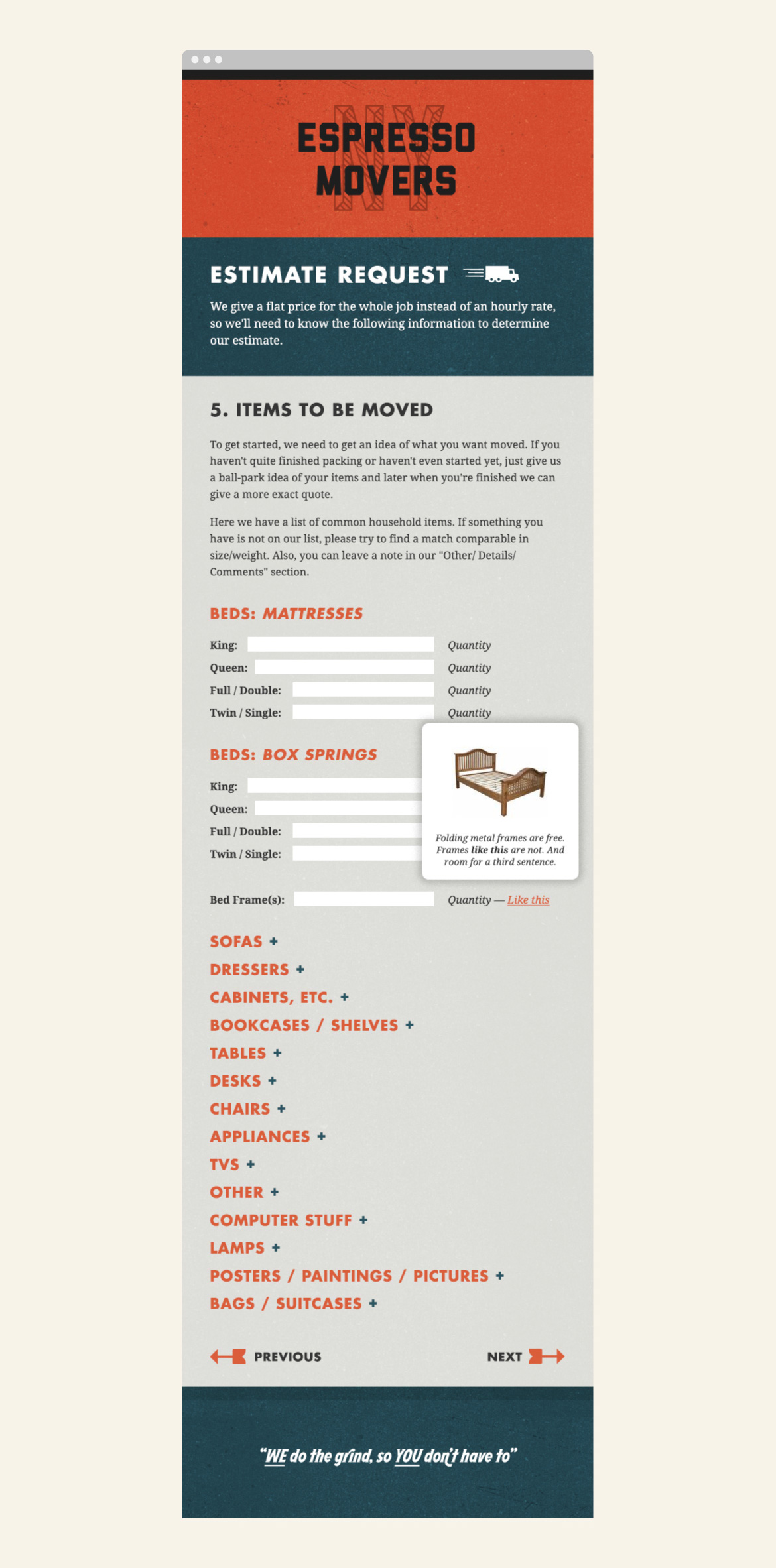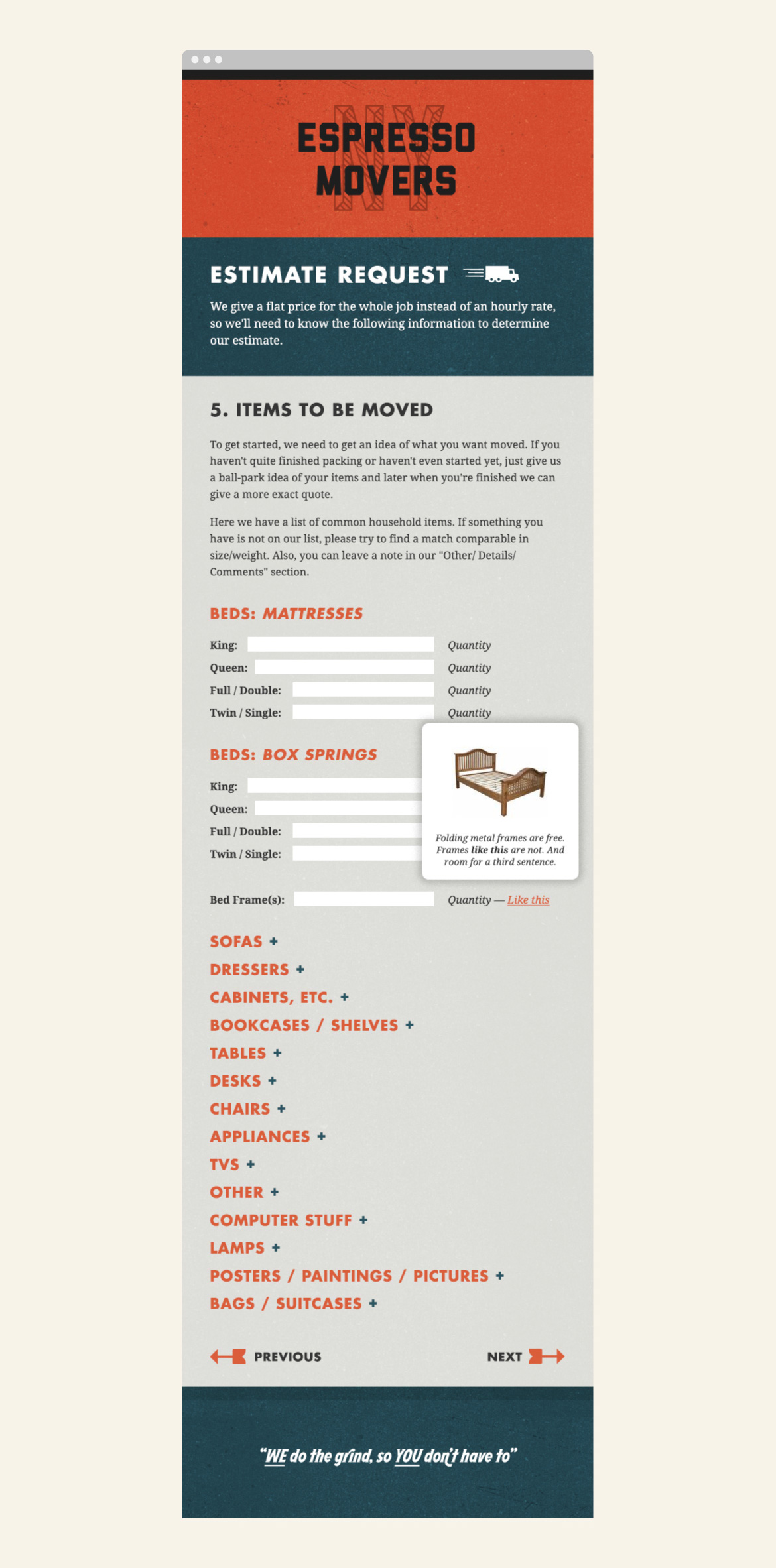 AMERICAN ENERGY SOCIETY
The American Energy Society is a social network for those in pursuit of a sustainable future. They connect members to industry experts and rich content to foster dialogue and collaboration in all things energy. We helped them design and develop the first iteration of their platform.
Designed at Hairpin Communications.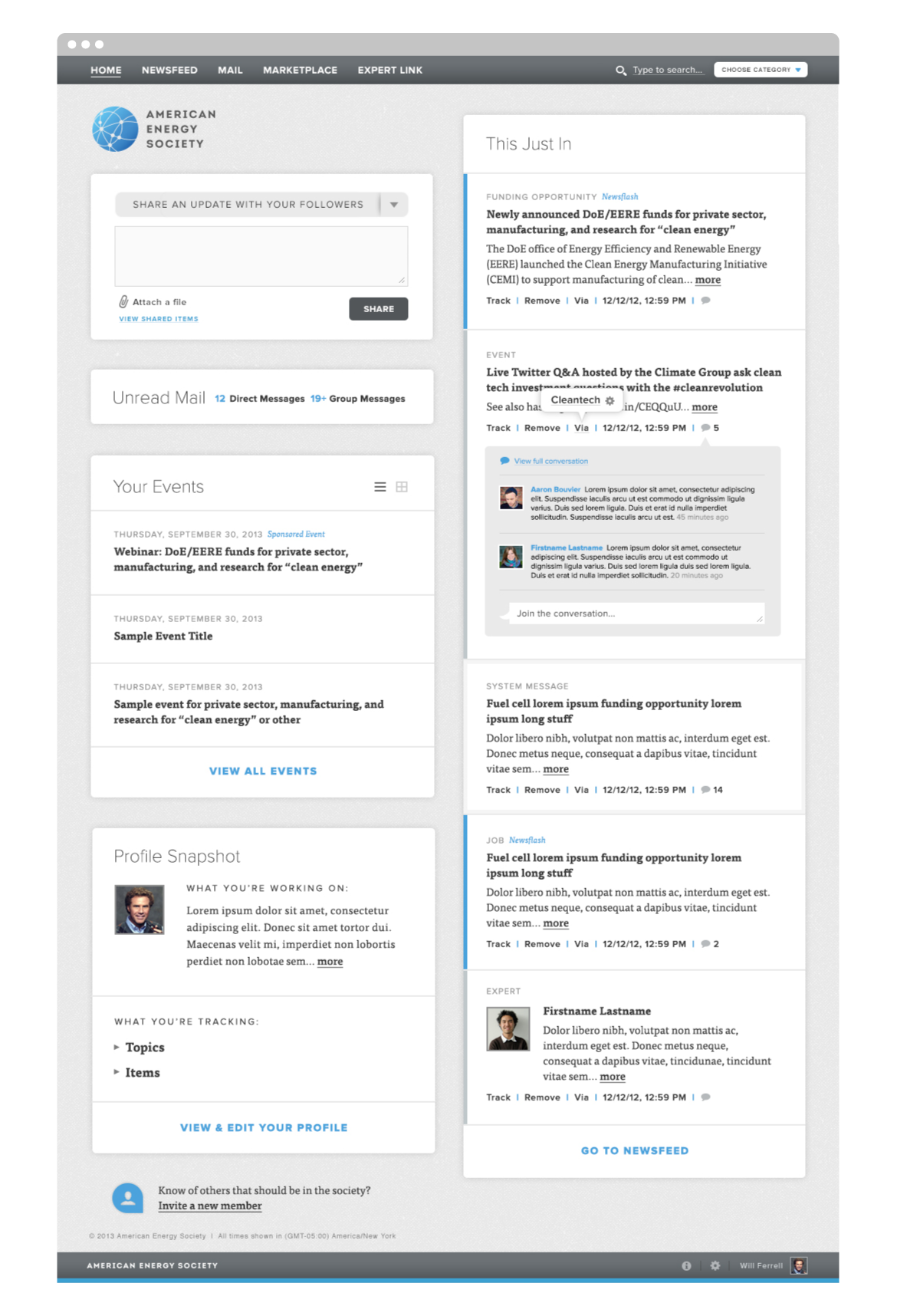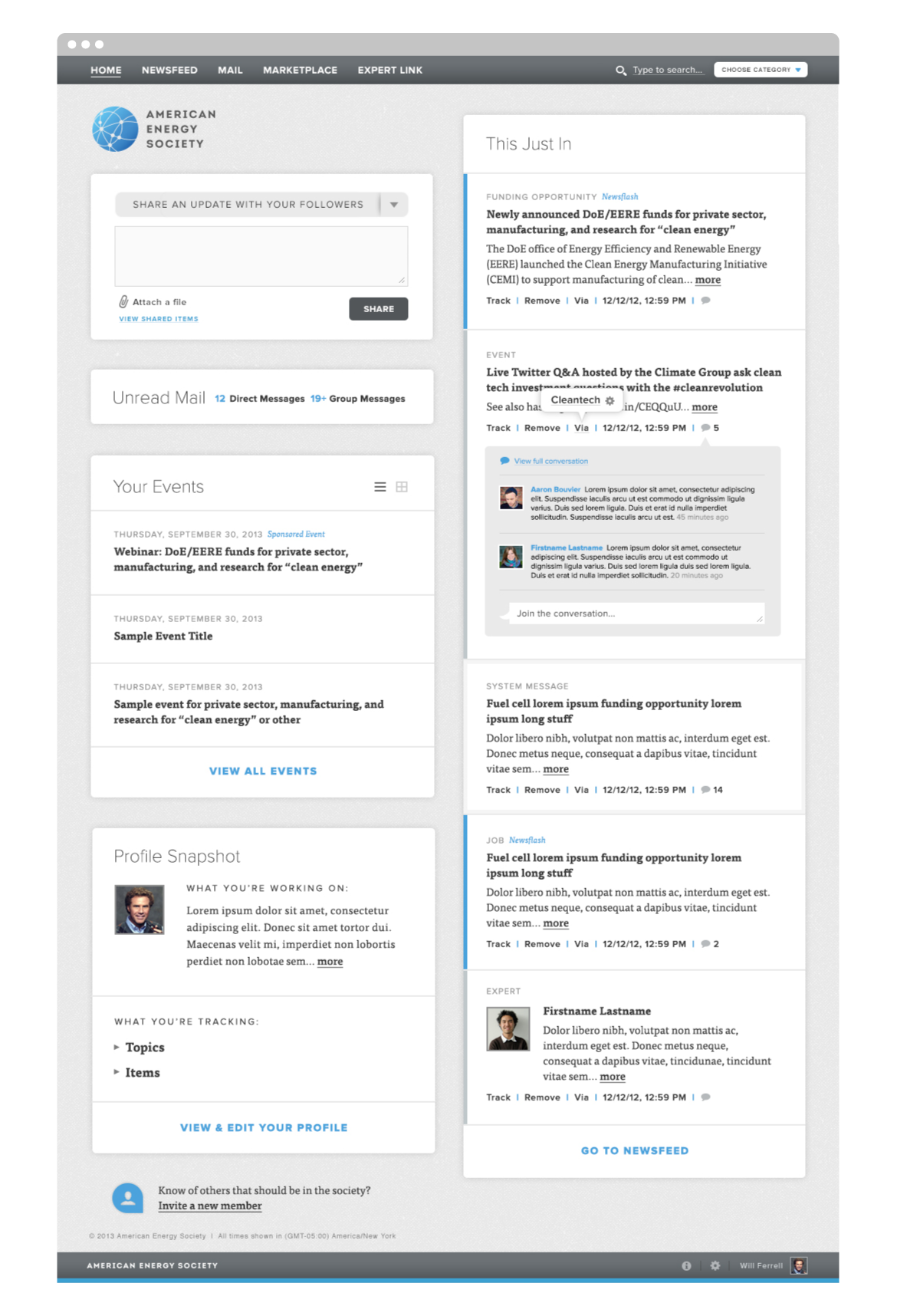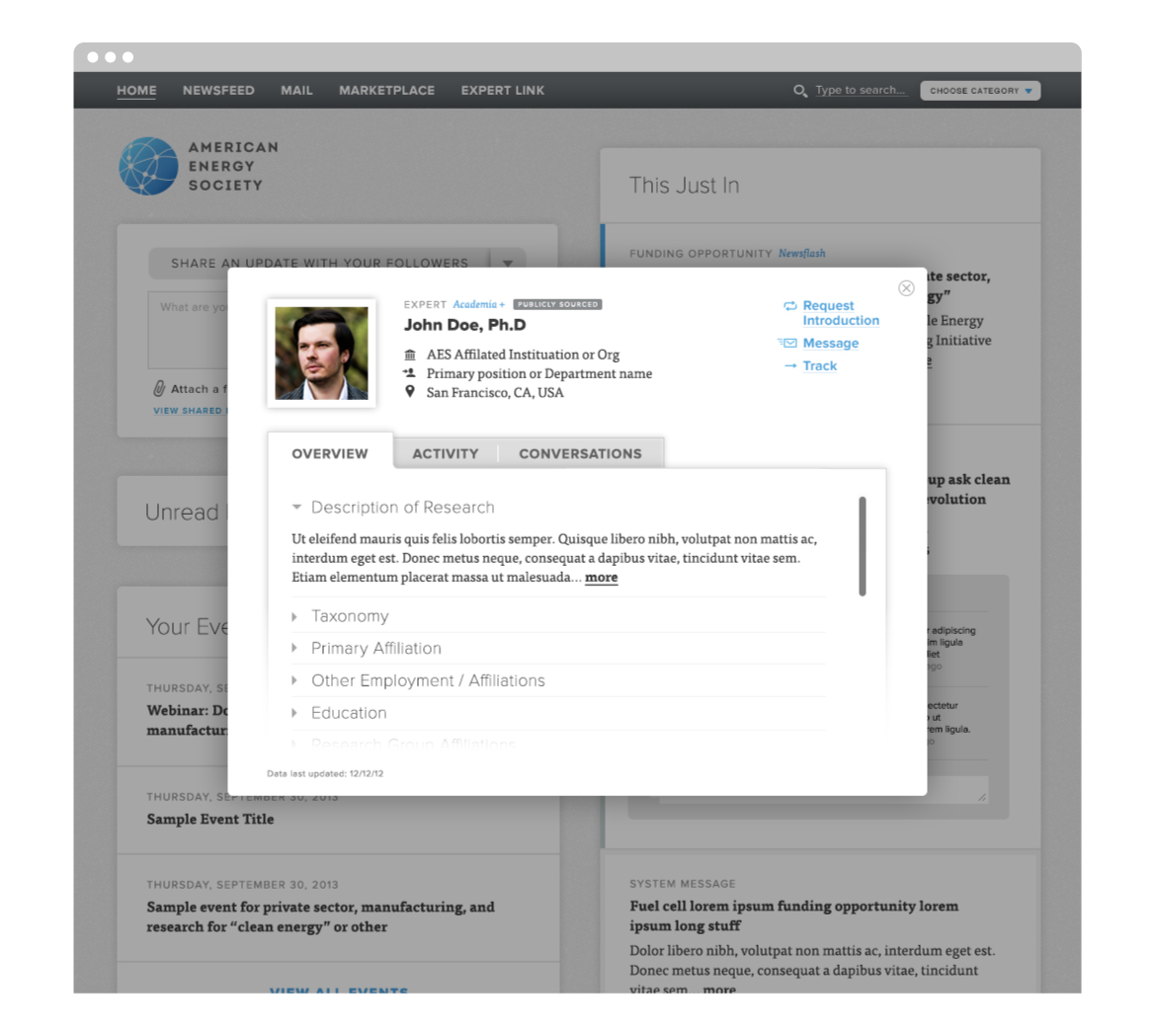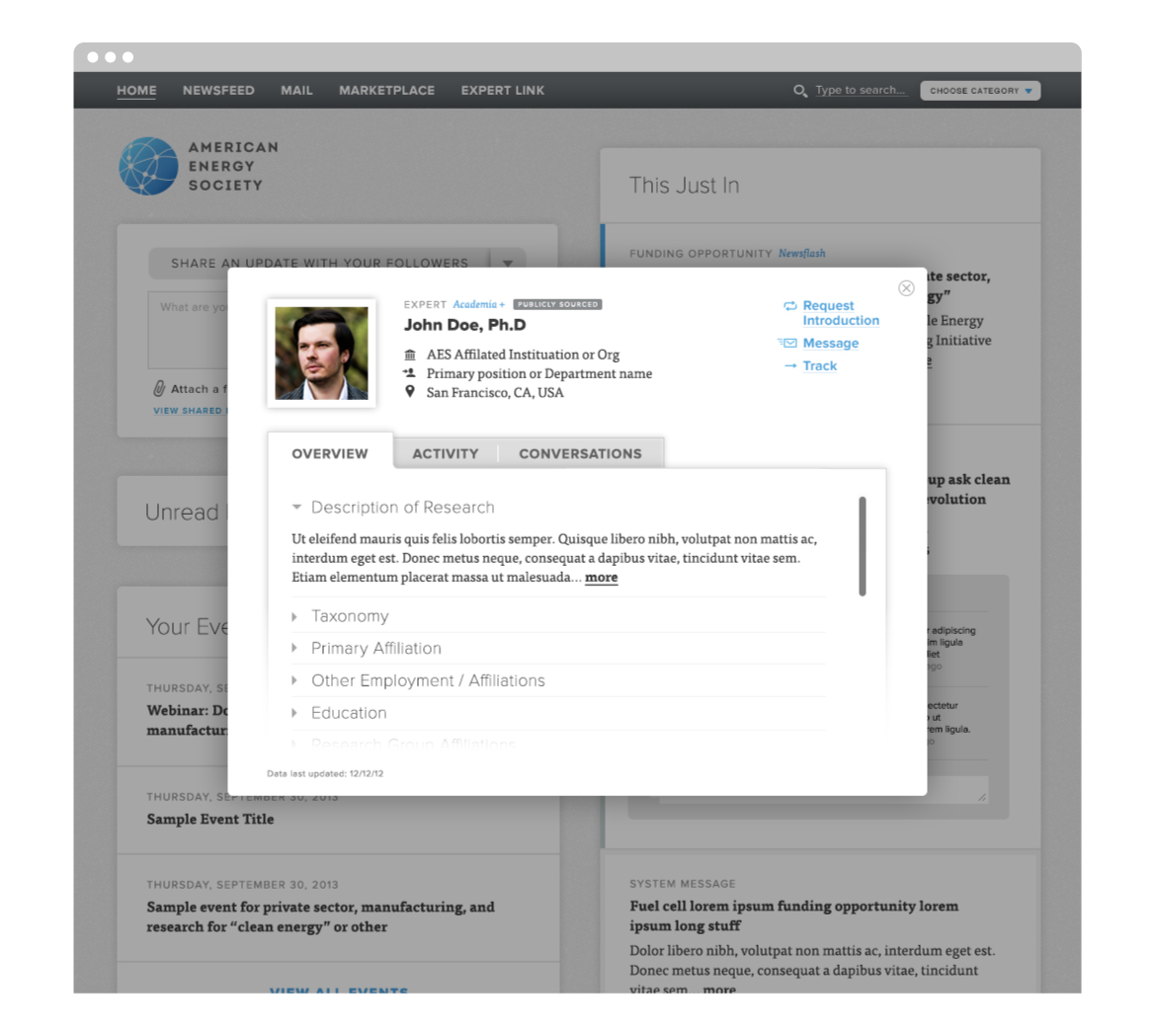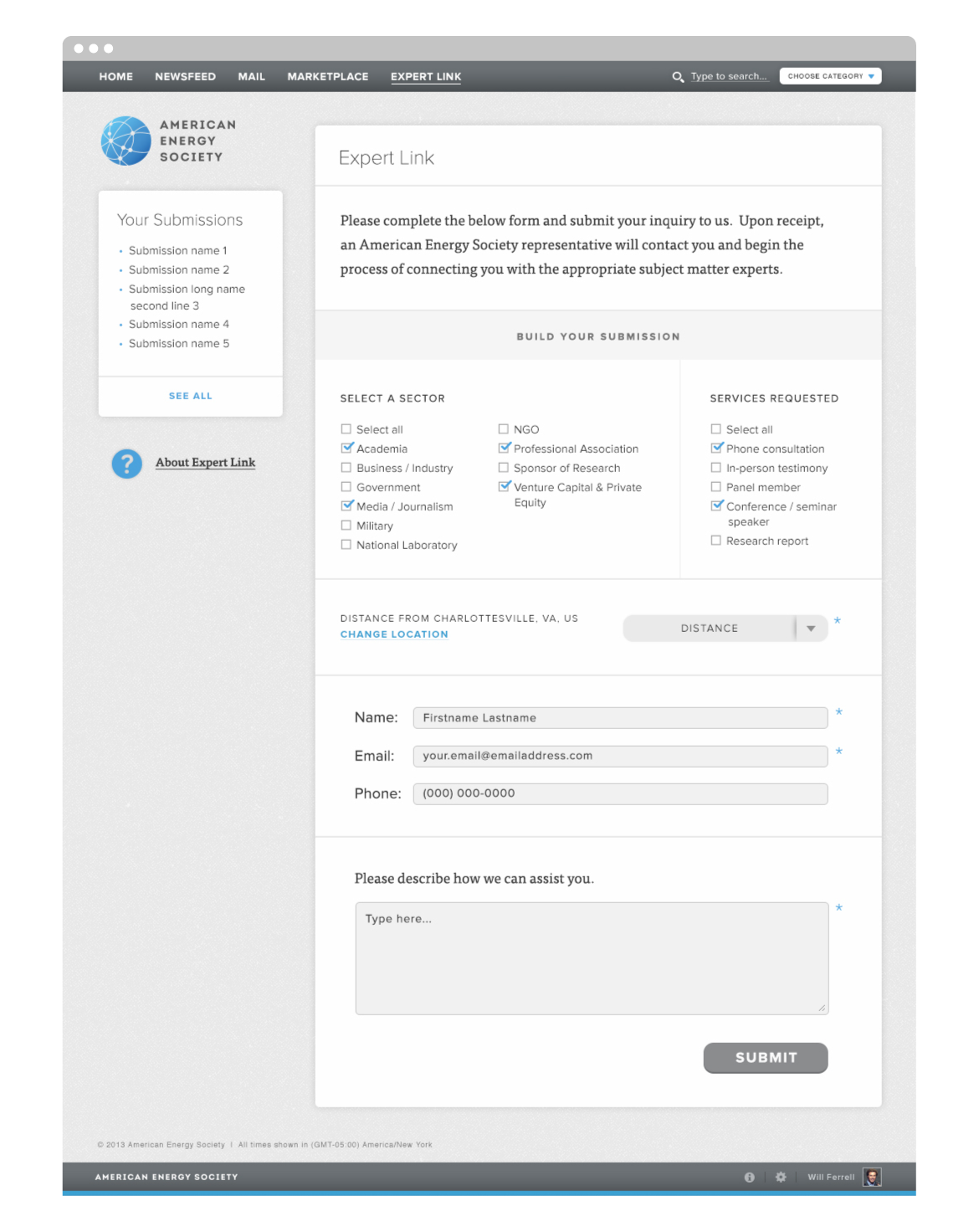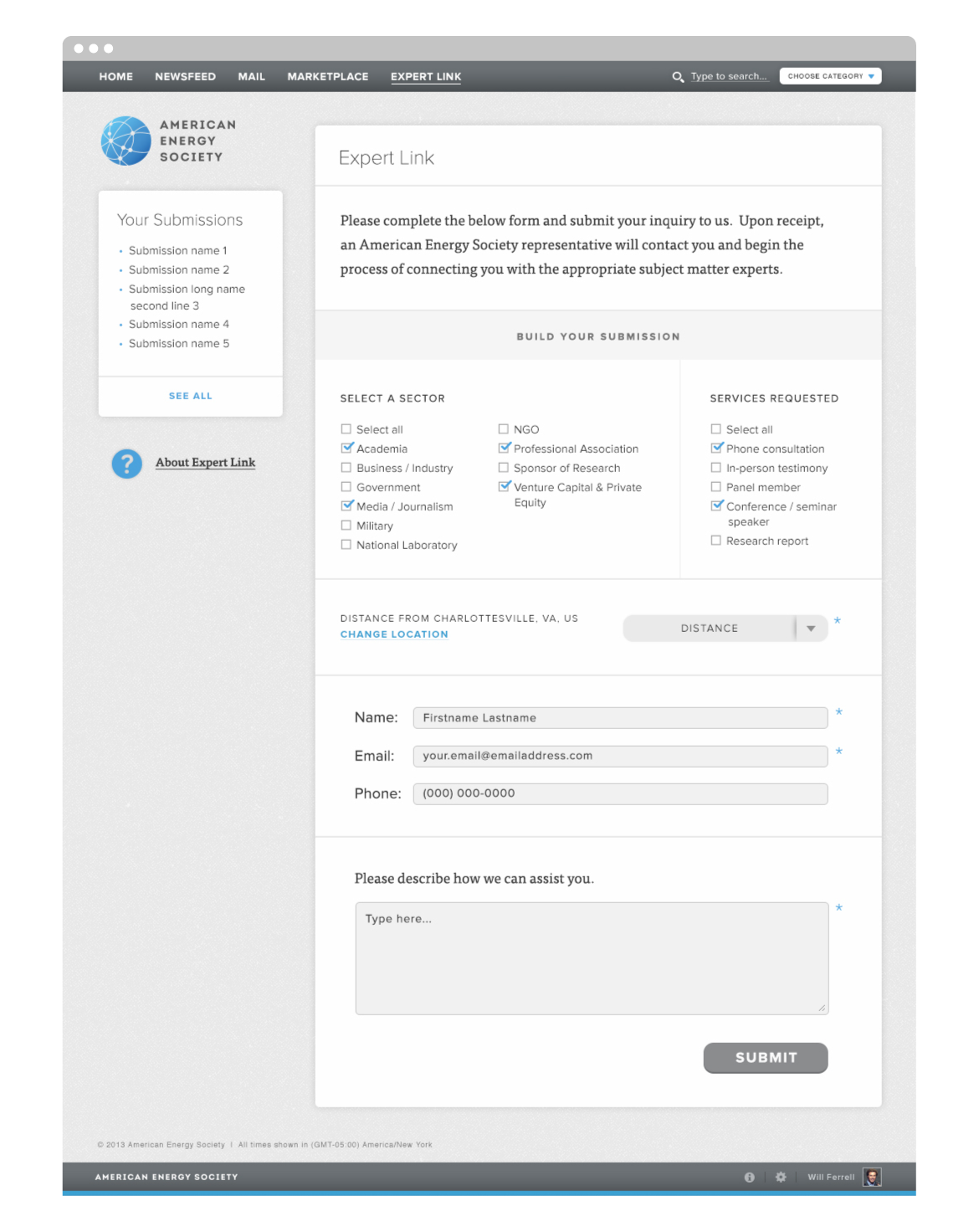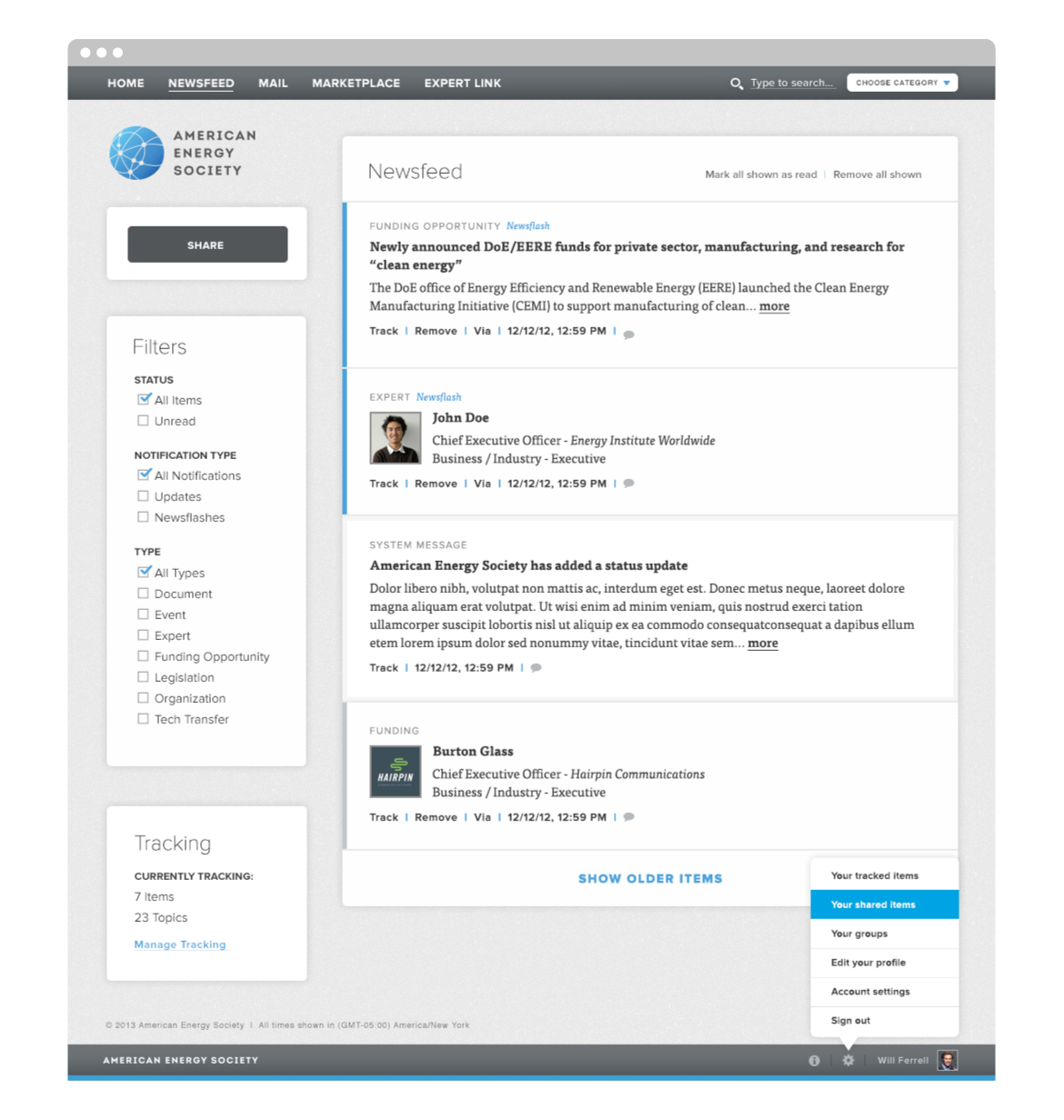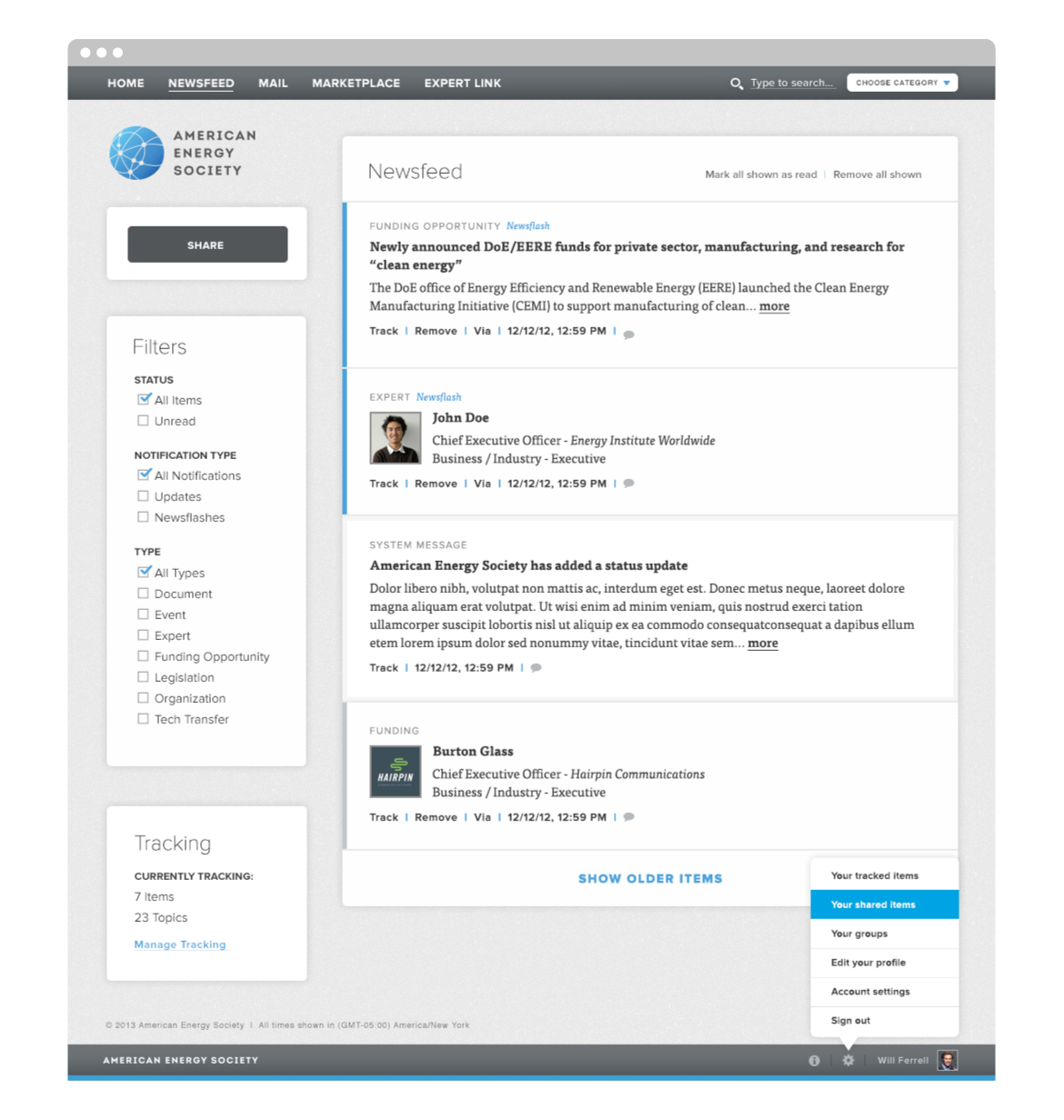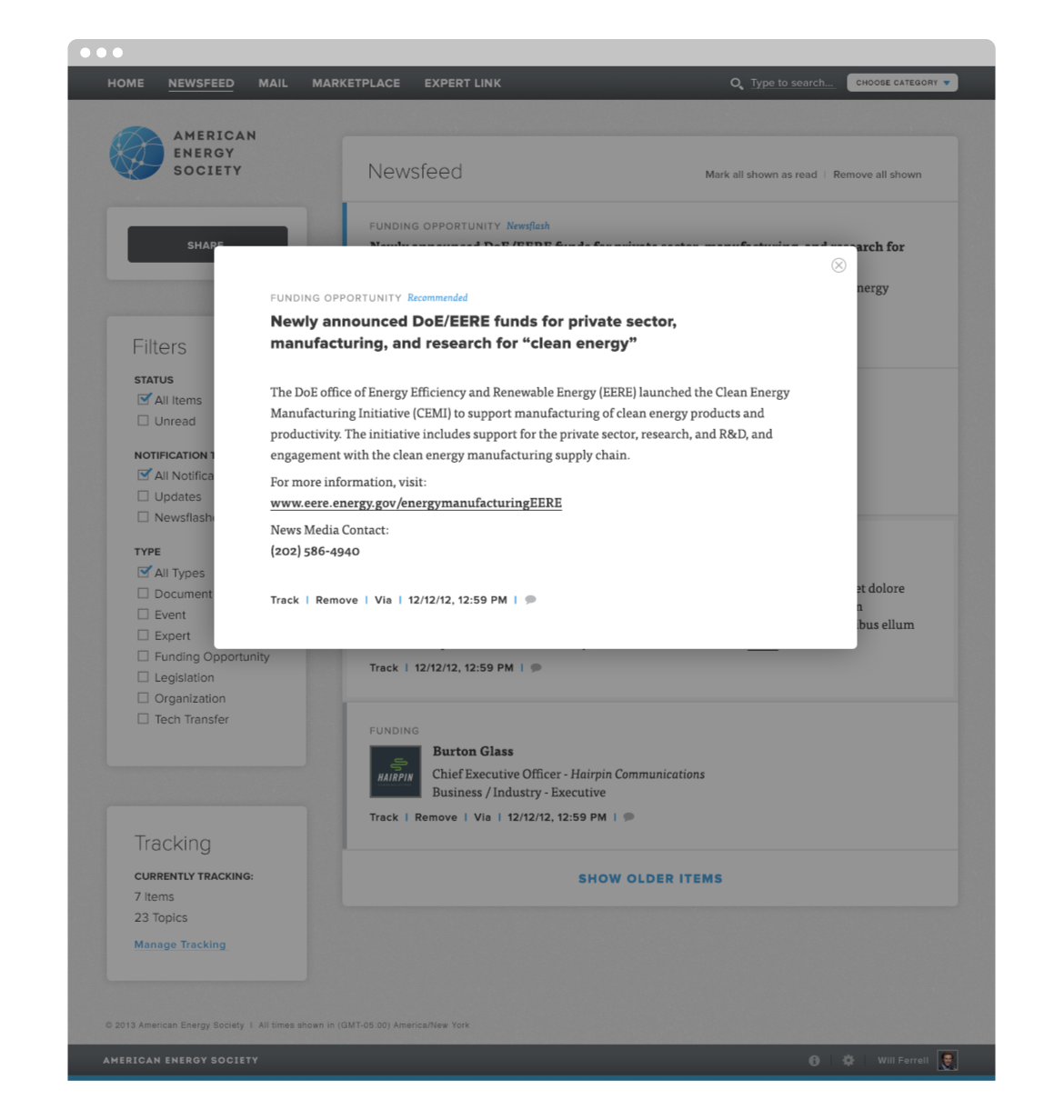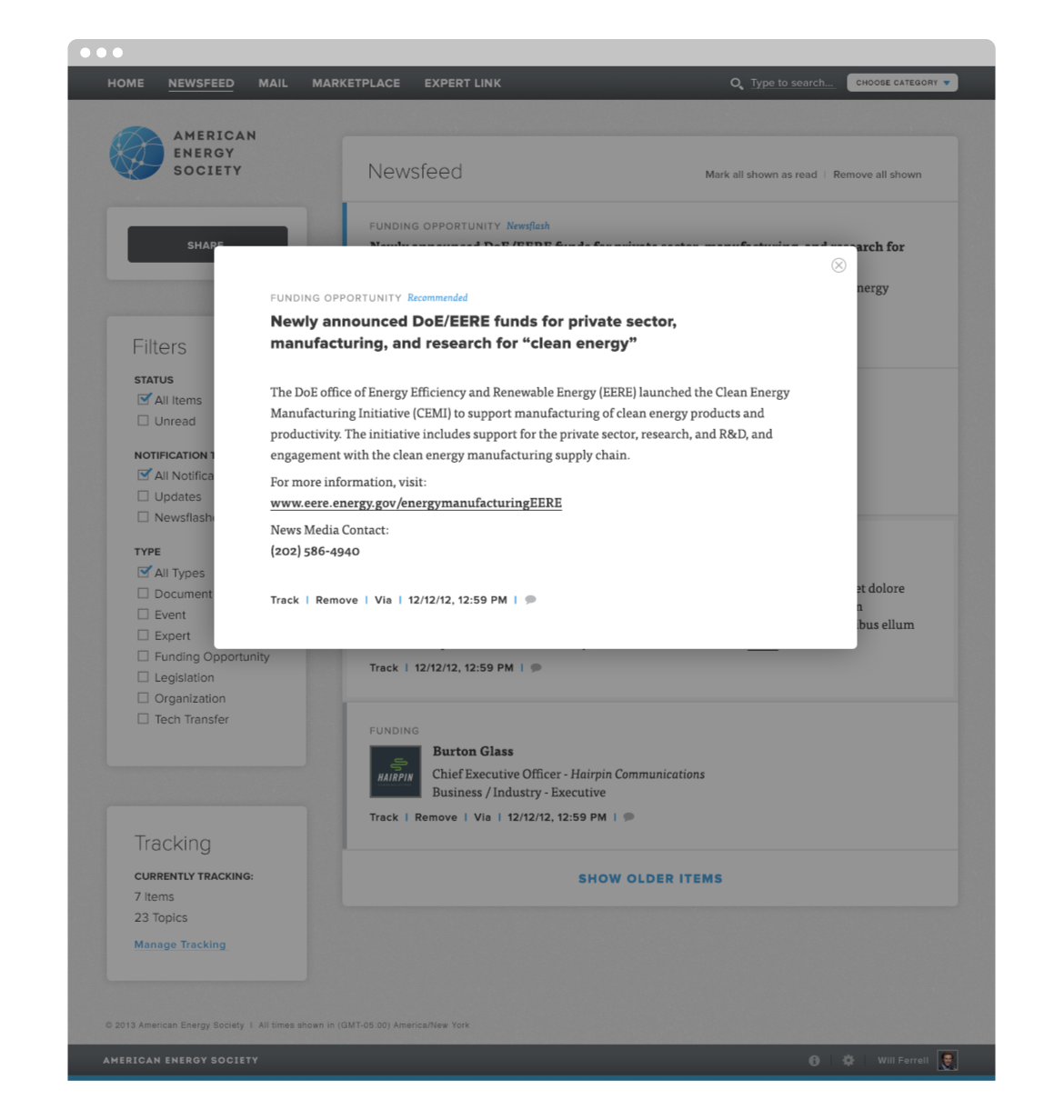 MULLEN MICROSITES
The task was to design a one-off microsite for an RFP the agency was responding to. Instead of creating a single site, I saw an opportunity to simplify Mullen's process and designed a fully responsive, customizable template flexible enough for every application. Now the intuitive CMS is used to build out all future sites of this nature, and was even used by Mullen's PR/Social group to showcase recent PR, experiential and social work to a small universe of new business prospects.
Designed at Mullen.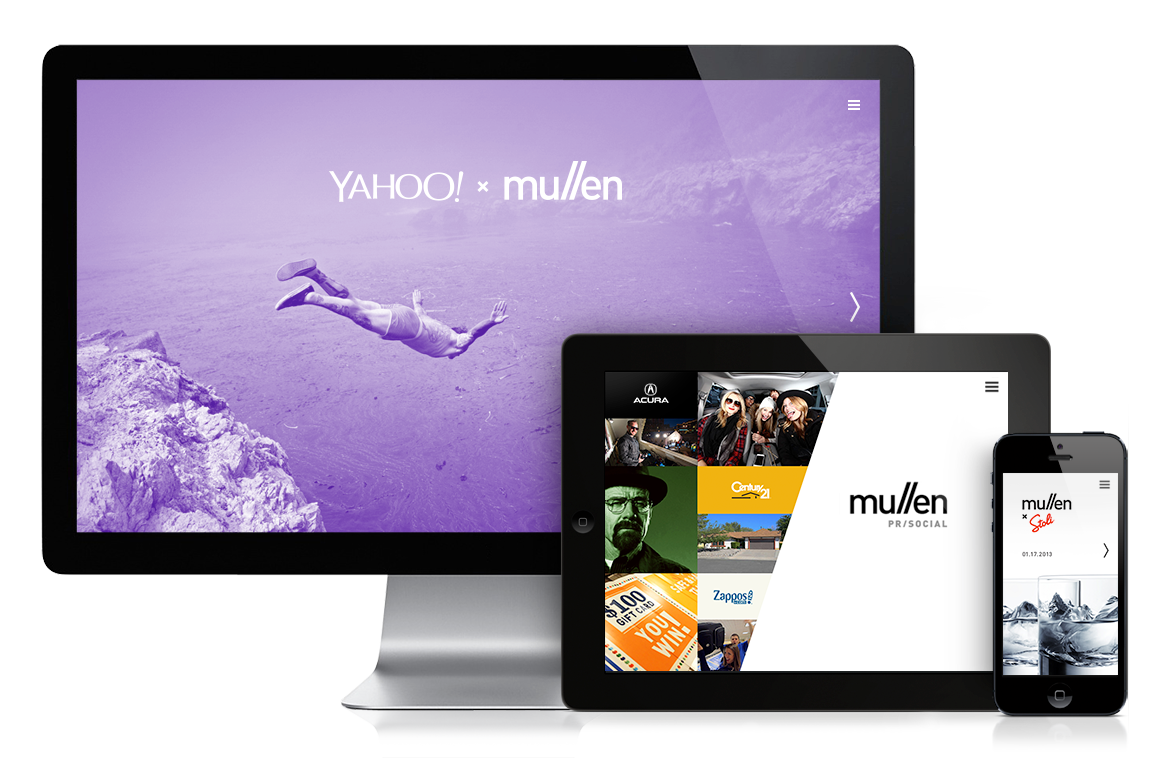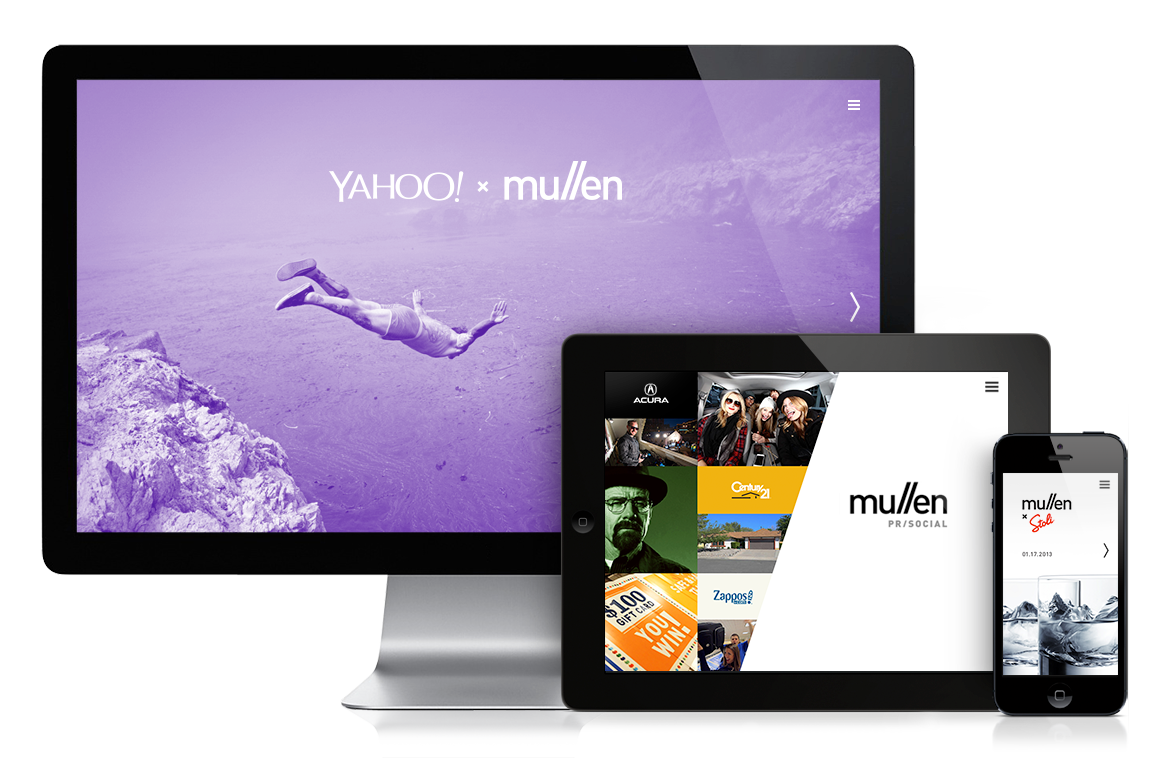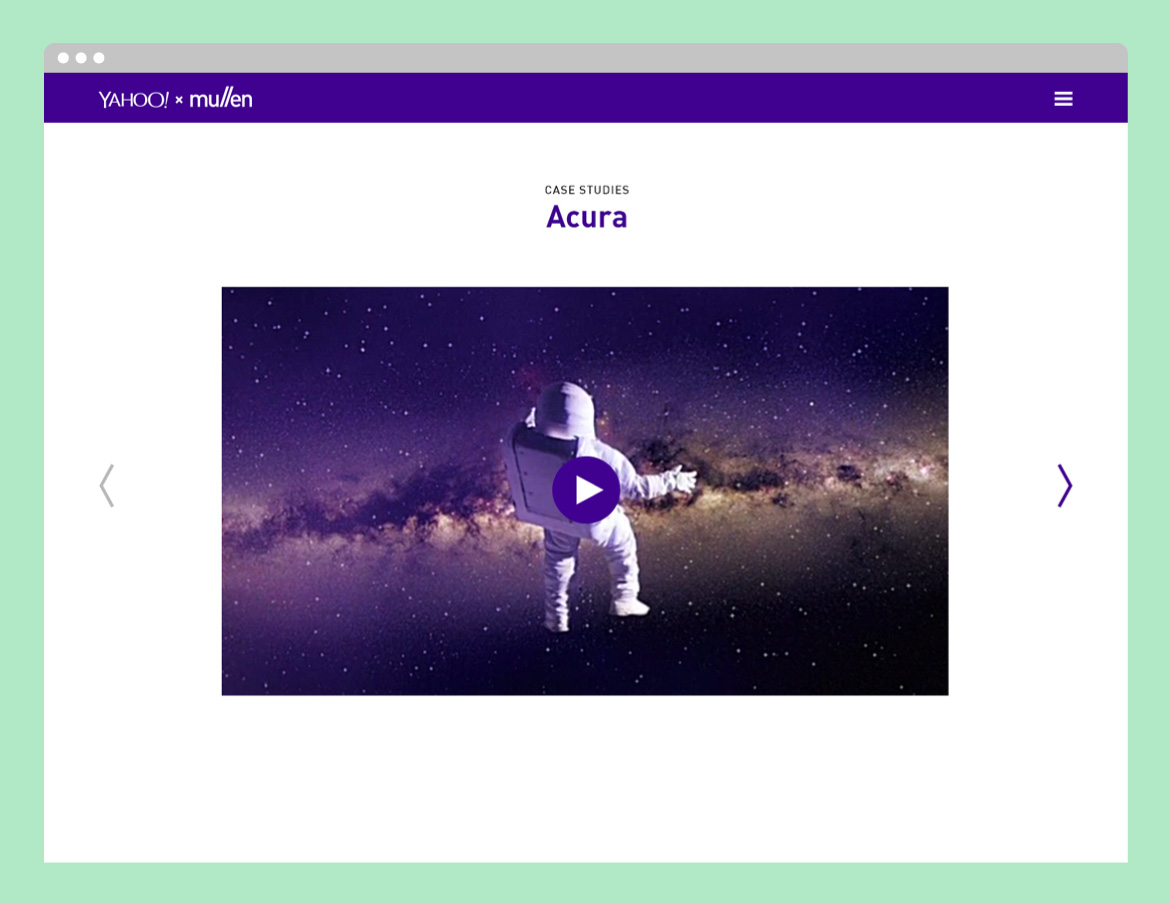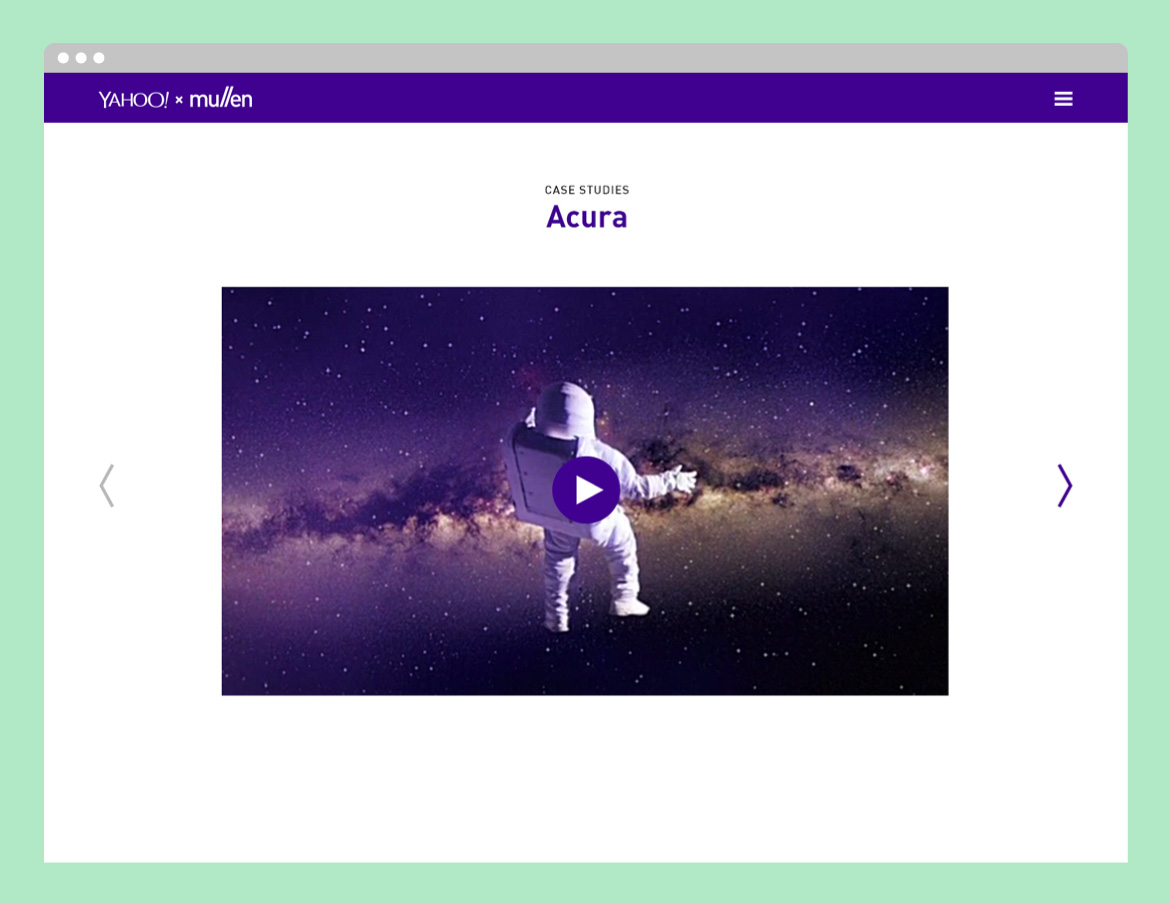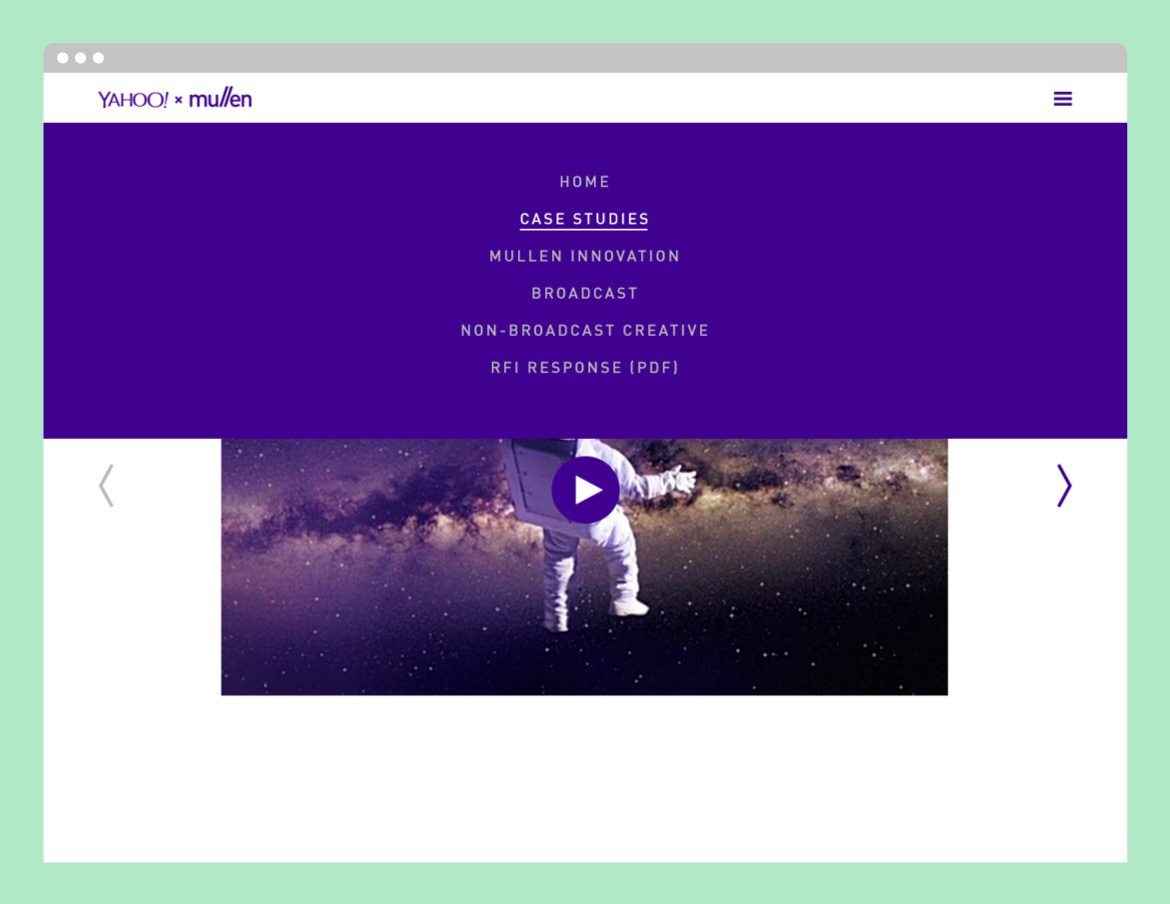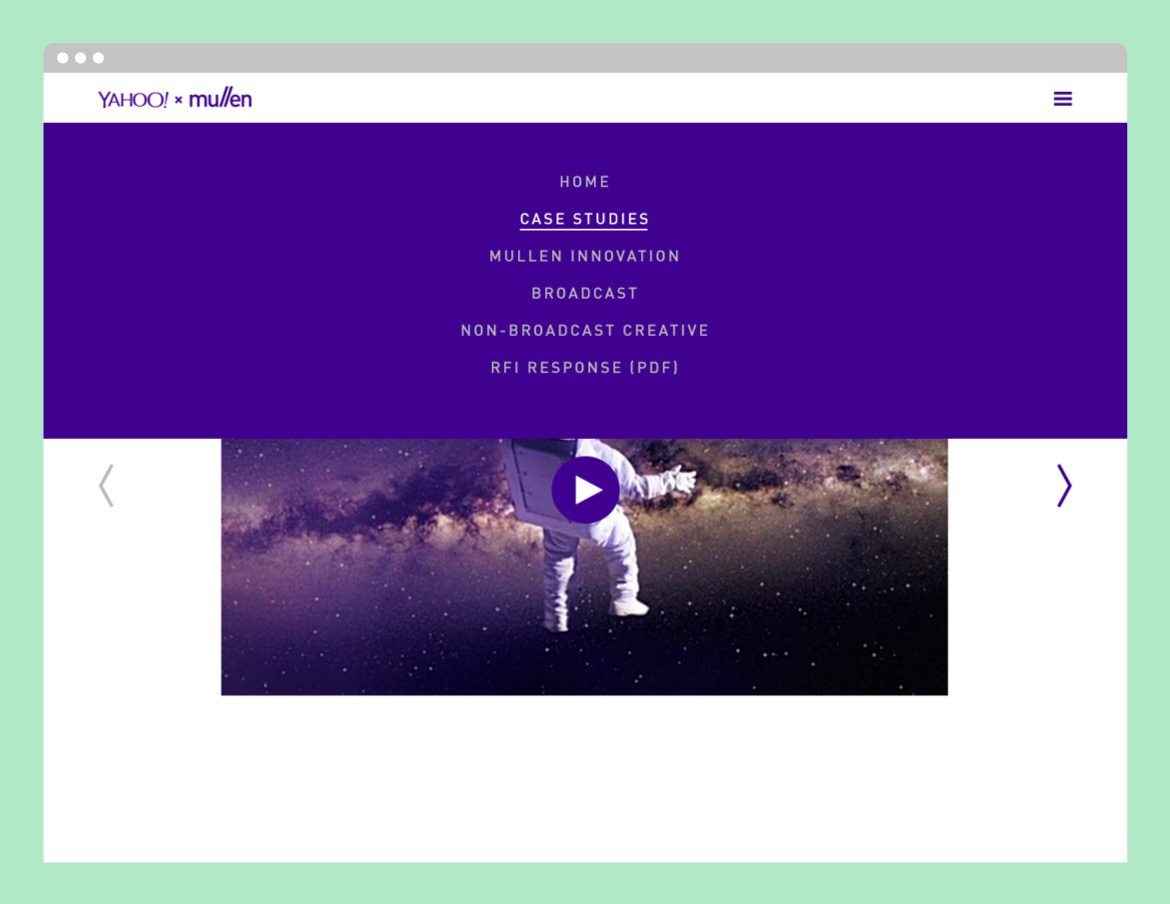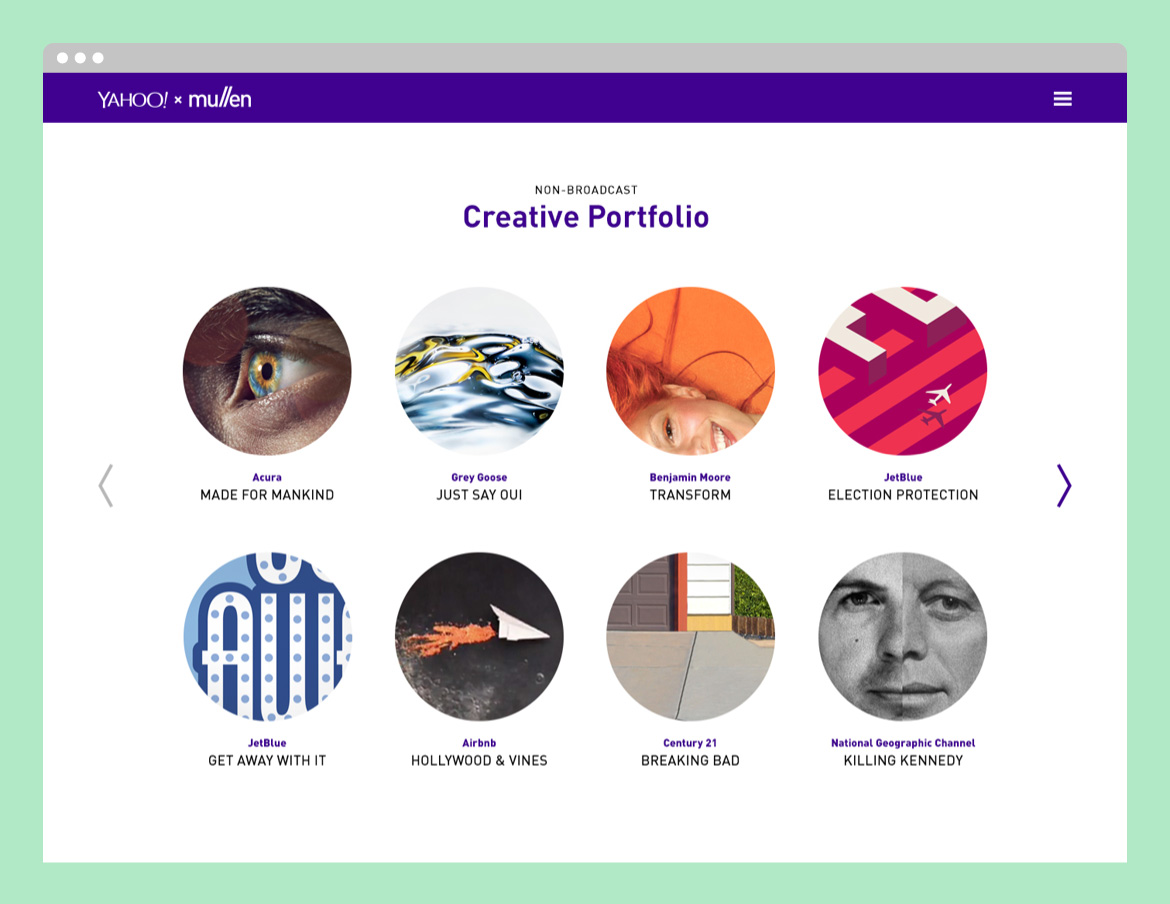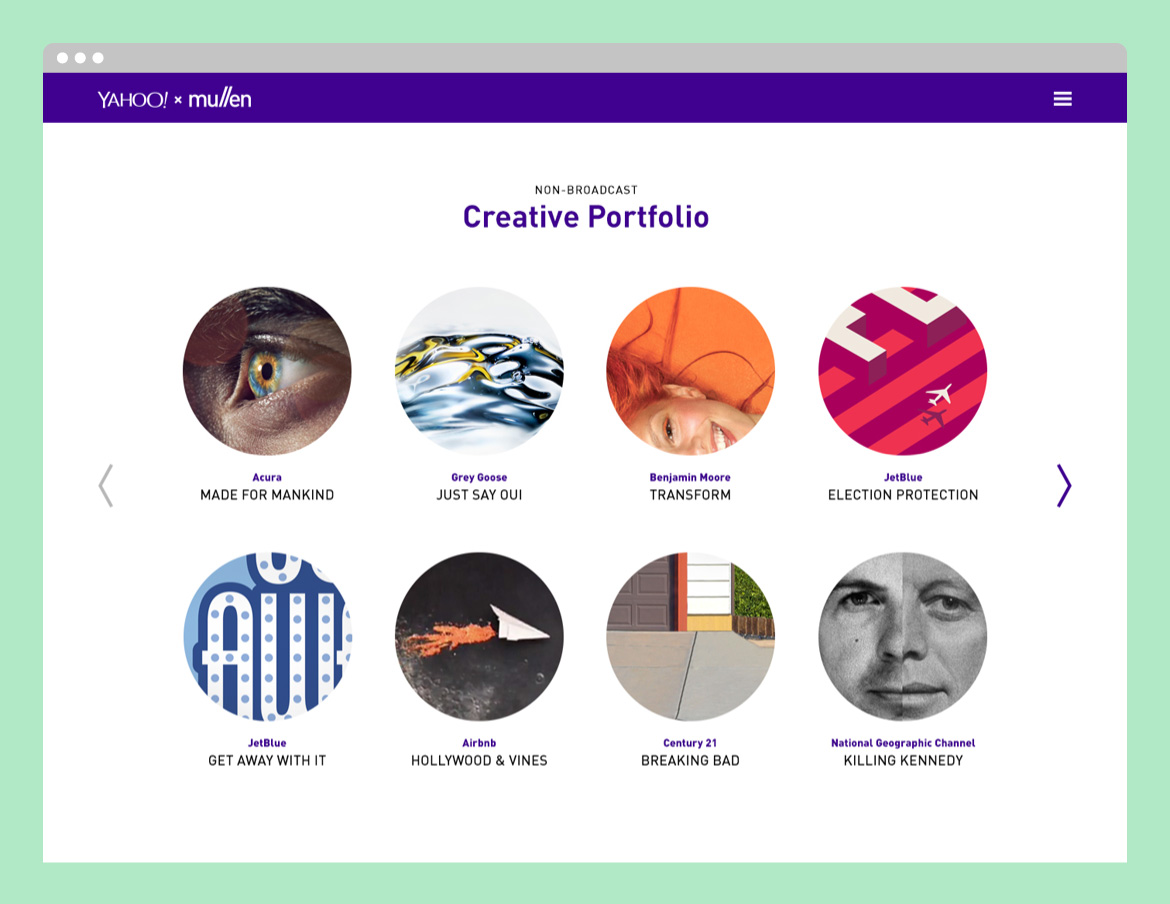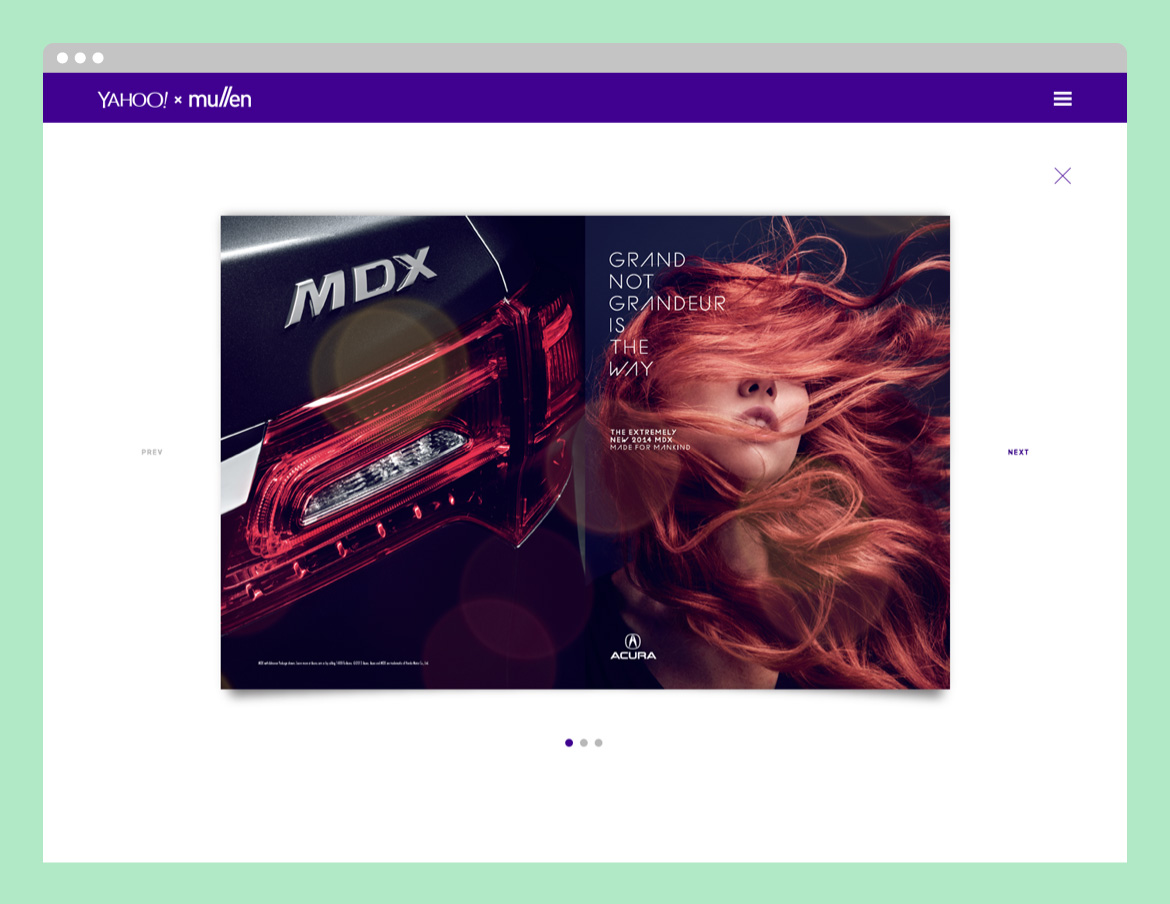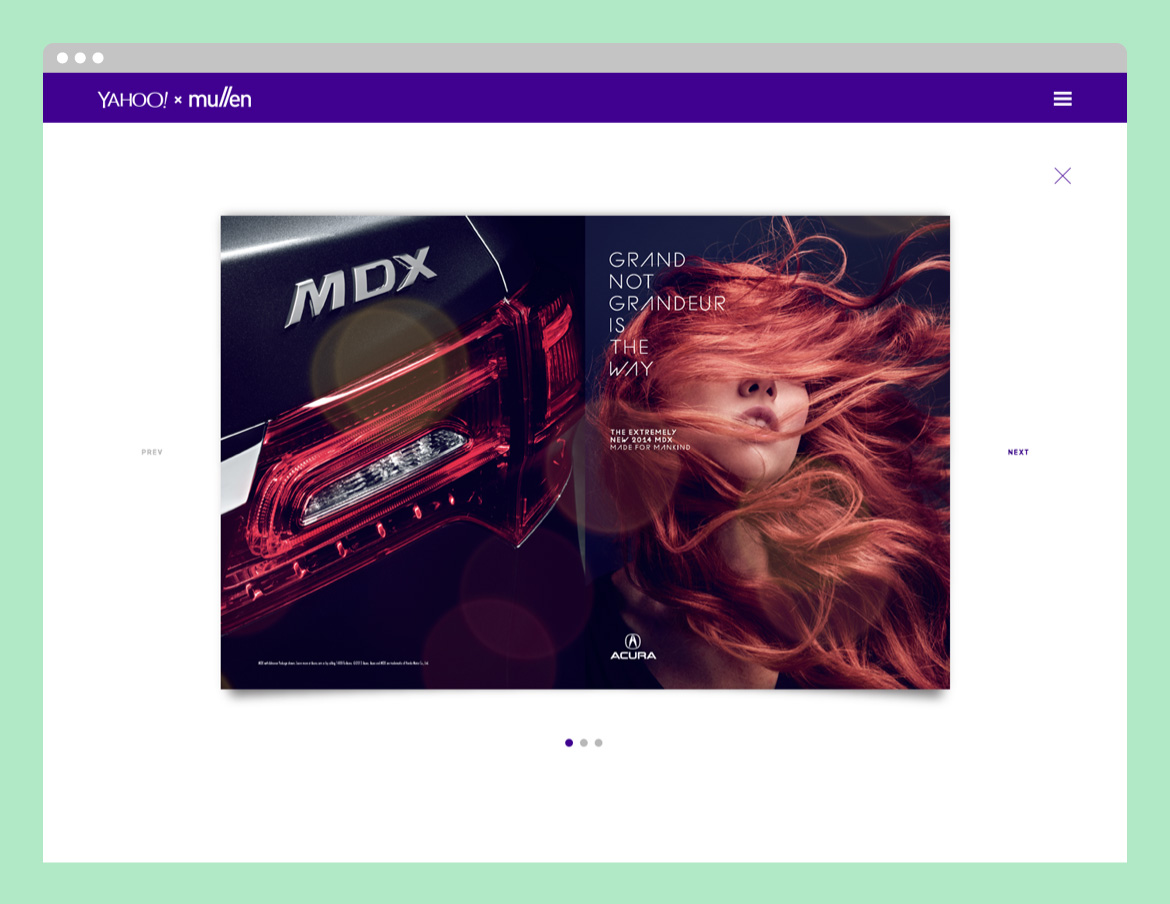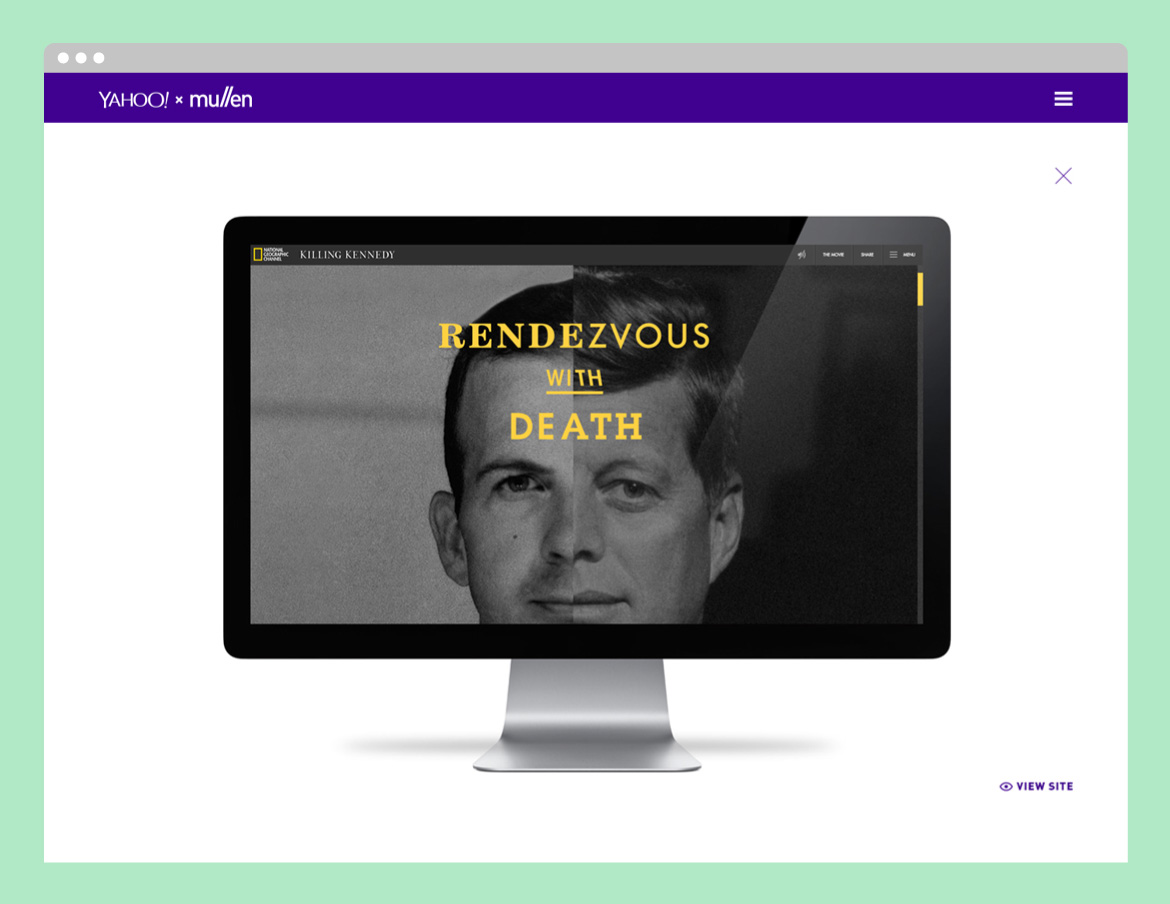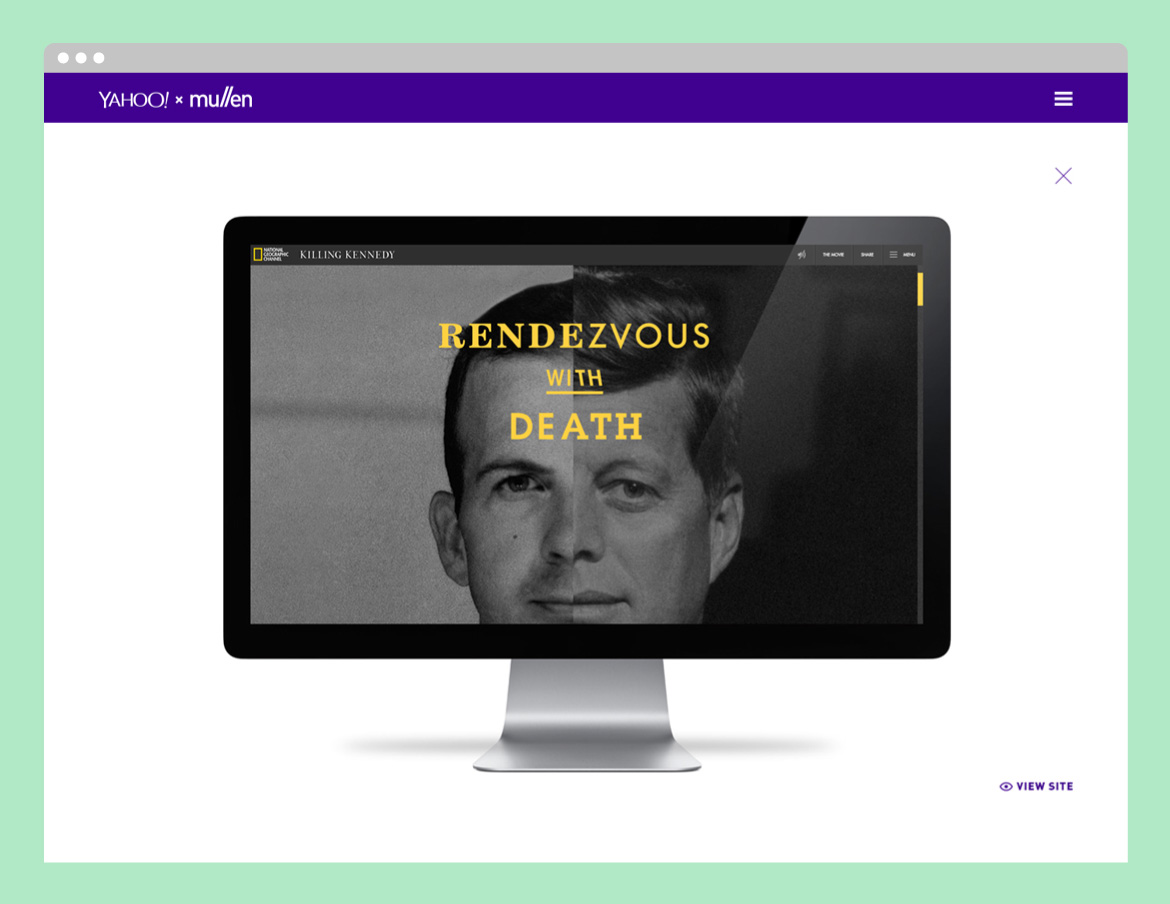 THE DRAWING MIND
Fine artist and educator Deb Putnoi needed a website to consolidate her many activities. This concept site mixed Deb's original art with pieces inspired by her style.
Designed at Hairpin Communications.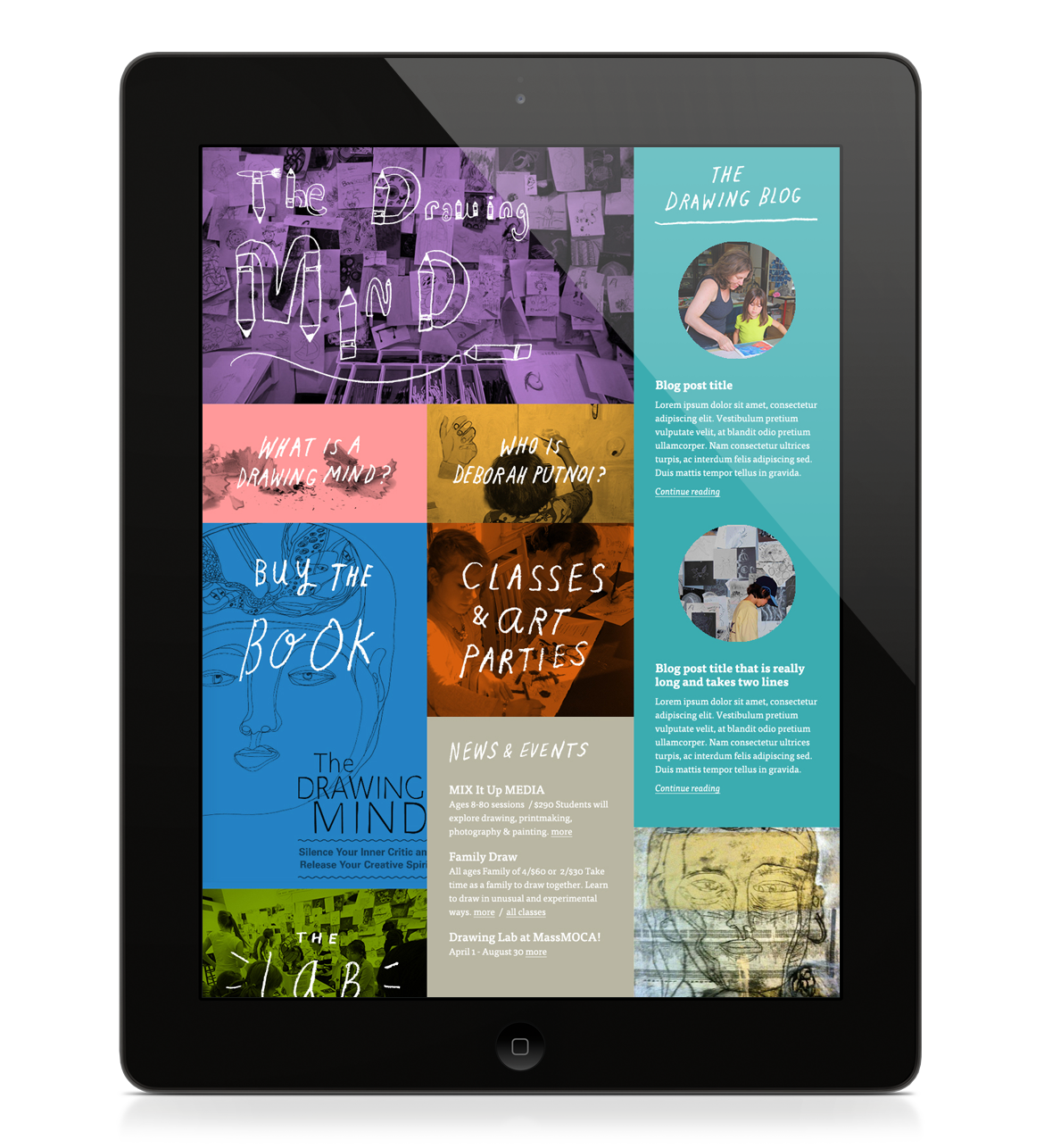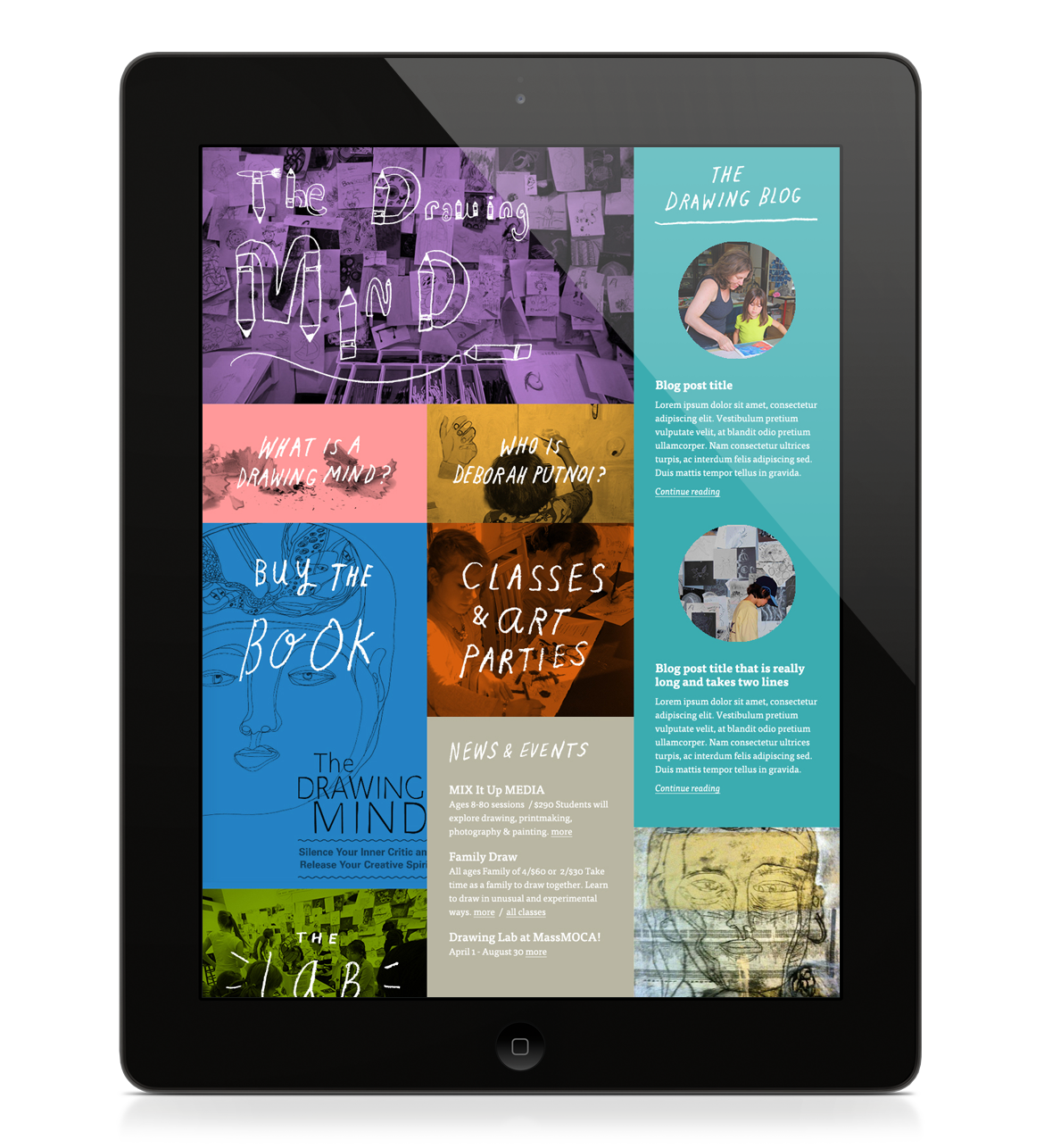 Stay tuned — more digital work coming soon!